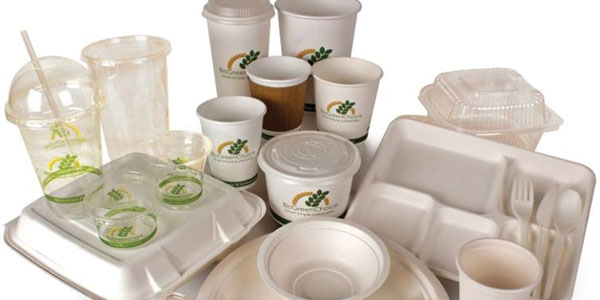 By Roberta Pardo
With an ever-increasing need to address the damage plastic is doing to the world's oceans, scientists are trying to find alternative greener plastics – a.k.a., bioplastics.
Bioplastics are plastics made from plant sources such as sugar cane, sweet potato, hemp oil, cornstarch and soybean oil, rather than petroleum. According to industry experts, bioplastics make use of waste to create products that are potentially quicker and easier to dispose of than traditional plastics.
Companies and scientists are experimenting, trying to transform waste from processing food crops into bioplastic products such as bags, plates, even car parts.
Mexico is leading the race to produce bioplastic alternatives. The Mexican company BIOFASE, based in the state of Michoacan, converts avocado seeds into drinking straws and cutlery. Founder Scott Munguia told Reuters that the mean obstacle is the cost of production.
"The whole world is changing; people are starting to ask for this," Munguia told Reuters in an interview last year.
Ecoshell is another Mexican company producing bioplastics. Started as a university project, the company not only sells its biodegradable or compostable cutlery, bags and containers in Mexican supermarkets, but also exports them, according to Founder Carlos Camacho Vivar.
Camacho told Reuters that sugar cane and cornstarch derived from industrial waste are among the ingredients for Ecoshell's products.
Although bioplastics still make up less than 5 percent of the millions of tons of plastic produced each year around the world, the industry is expected to grow in the next few years. According to Market Analyst, the global bioplastics market will reach $3.900 million by 2023, from $2.960 million in 2018.
---
El uso de bioplásticos en aumento
Con una necesidad cada vez mayor de abordar el daño que el plástico está causando en los océanos del mundo, los científicos están tratando de encontrar plásticos alternativos más ecológicos, también conocidos como bioplásticos.
Los bioplásticos son plásticos hechos de fuentes vegetales como la caña de azúcar, la batata, el aceite de cáñamo, la maicena y el aceite de soya, en lugar del petróleo. Según los expertos de la industria, los bioplásticos utilizan los desechos para crear productos que son potencialmente más rápidos y fáciles de eliminar que los plásticos tradicionales.
Las compañías y los científicos están experimentando, tratando de transformar los desechos del procesamiento de cultivos alimentarios en productos bioplásticos, como bolsas, platos e incluso piezas de automóviles.
México lidera la carrera para producir alternativas bioplásticas. La empresa mexicana BIOFASE, con sede en el estado de Michoacán, convierte las semillas de aguacate en pajitas y cubiertos. El fundador Scott Munguía dijo a Reuters que el obstáculo medio es el costo de producción.
"Todo el mundo está cambiando; la gente está empezando a pedir esto", dijo Munguía a Reuters en una entrevista el año pasado.
Ecoshell es otra compañía mexicana que produce bioplásticos. Iniciada como un proyecto universitario, la compañía no sólo vende sus cubiertos, bolsas y contenedores biodegradables o compostables en supermercados mexicanos, sino que también los exporta, según el fundador Carlos Camacho Vivar.
Camacho le dijo a Reuters que la caña de azúcar y la maicena derivadas de los desechos industriales se encuentran entre los ingredientes de los productos de Ecoshell.
Aunque los bioplásticos aún representan menos del 5 por ciento de los millones de toneladas de plástico que se producen cada año en todo el mundo, se espera que la industria crezca en los próximos años. Según Market Analyst, el mercado mundial de bioplásticos alcanzará los $3.9 mil millones para 2023, de los $2.96 mil millones en 2018.