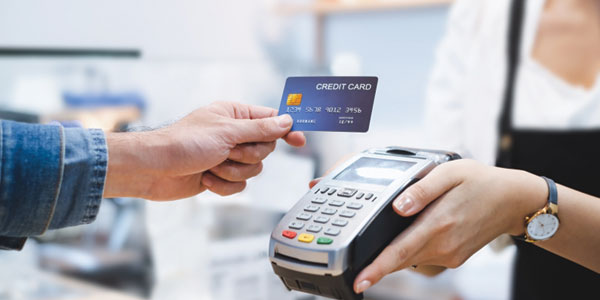 Commentary by Chara

Having a credit card is a big advantage.
A credit card can help you build your credit score. That, in turn, can help you when it comes time to buy a house or a car. It also can help you track your spending.
But there are potential risks that come with a credit card. One of them is that you make yourself vulnerable to identity theft.
Here are some guidelines to help you use your credit card or cards wisely:
*Do not make payments on open networks, like those at coffee shops or airports: Passwords are not required on open networks, which can be easily accessed by identity thieves.
*Do not share your credit card number with random people who call you: Have you received a call from an unknown number with someone claiming you need to verify your credit card number for your bank? It is a scam. Your bank will not call you to verify your credit card number or any other personal information. Bank of America advises not giving out your credit card number or other personal information if you did not initiate a phone call.
*Do not share your credit card number by email or WhatsApp: Is not safe to share your information in those ways. Thieves can access that information because it is not safely encrypted.
*Do not take pictures of your card: Thieves can find pictures, too. And in a related tip, do not save a picture of your card on your phone or post a picture of your credit card online.
*Keep your credit card number as private as you can: Do not share your number with someone when others can hear you. Do not write your number on a piece of paper either.
*Be careful about clicking on links: Specifically, avoid clicking on links in financially related emails, even when they look like they came from your bank or a reputable organization. Call your bank to confirm that it sent the email first.
*Check your account often: All banks recommend this. They also recommend signing up for alerts about unusual activity.
In addition to the previous tips, it also is important to use your credit card responsibly. For example, if possible, pay the full balance before the due date. Doing so will save you money in interest and late fees, thus helping you to minimize your debt. You also can have a credit card and not use it, but an unused card will not help your credit rating.
Good luck and be careful when using your card. Enjoy the many advantages it can provide.
________________________________________________________________________________________
Cómo usar su tarjeta de crédito de forma segura y responsable
Tener una tarjeta de crédito es una gran ventaja.
Una tarjeta de crédito puede ayudarle a construir su puntaje de crédito. Eso, a su vez, puede ayudarle a la hora de comprar una casa o un automóvil. También puede ayudarle a rastrear sus gastos.
Pero existen riesgos potenciales que vienen con una tarjeta de crédito. Una de ellas es que te vuelves vulnerable al robo de identidad.
Aquí hay algunas pautas para ayudarlo a usar su tarjeta o tarjetas de crédito con prudencia:
*No realice pagos en redes abiertas, como las de cafeterías o aeropuertos: No se requieren contraseñas en redes abiertas, a las que pueden acceder fácilmente los ladrones de identidad.
*No comparta su número de tarjeta de crédito con extraños que le llamen: ¿Alguna vez ha recibido una llamada de un número desconocido con alguien que dice que necesita verificar su número de tarjeta de crédito para su banco? Es una estafa. Su banco no lo llamará para verificar su número de tarjeta de crédito o cualquier otra información personal. Bank of America aconseja no dar su número de tarjeta de crédito u otra información personal si usted no inició una llamada telefónica.
*No comparta su tarjeta de crédito por correo electrónico o WhatsApp: No es seguro compartir su información de esas formas. Los ladrones puede acceder esa información porque no está encriptada de manera segura.
*No tome fotos de su tarjeta: Los ladrones también pueden encontrar fotos. Y en un consejo relacionado, no guarde una foto de su tarjeta en su teléfono ni publique una foto de su tarjeta de crédito en línea.
*Mantenga su número de tarjeta de crédito tan privado como pueda: No comparta su número con alguien cuando otros puedan escucharlo. Tampoco escriba su número en un pedazo de papel.
*Tenga cuidado al hacer clic en enlaces: Específicamente, evite hacer clic en enlaces en correos electrónicos relacionados con la situación financiera, incluso cuando parezcan provenir de su banco o de una organización acreditada. Llame a su banco para confirmar que primero envió el correo electrónico.
*Revise su cuenta de manera frecuente: Todos los bancos recomiendan esto. También recomiendan suscribirse a alertas sobre actividades inusuales.
Además de los consejos anteriores, también es importante usar su tarjeta de crédito de manera responsable. Por ejemplo, si es posible, pague el balance completo antes de la fecha límite. Hacerlo le ahorrará dinero en intereses y recargos, lo que le ayudará a minimizar su deuda. También puede tener una tarjeta de crédito y no usarla, pero una tarjeta no usada no le ayudará a su calificación crediticia.
Buena suerte y tenga cuidado cuando use su tarjeta. Disfrute de las muchas ventajas que le puede brindar.