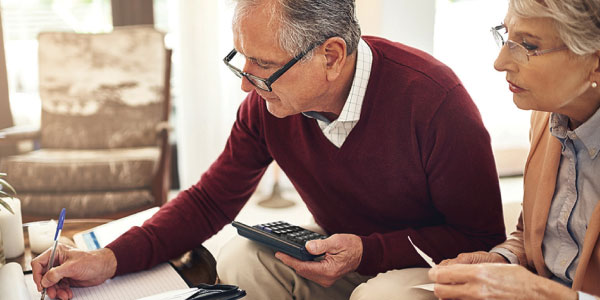 Experts rate the effectiveness of 34 popular ways to save
By AARP
Everybody has advice about how you can cut expenses and build wealth, but which of these tactics are truly helpful? To find out, we asked more than 20 certified financial planners, authors and frugality bloggers to rate 34 common savings tips on a scale of 1 ("Don't bother!") to 10 ("Really useful!"). Then, based on the experts' votes, we've ranked these money moves — both daily habits and occasional fixes — in order of their effectiveness. Start at the top to set your financial priorities and build yourself a comfortable retirement stash.
Increase the percentage of your salary you save each time you get a raise at work.
Exercise 30 minutes a day at least five days a week for better health and lower medical expenses.
Identify a savings goal, create a separate savings account for it and set up automatic withdrawals from your paycheck.
Make a list of all your recurring subscriptions and cancel whatever you don't use frequently. 
Move your cash into a high-yield savings account. 
Stop smoking.
Every year, shop fresh or renegotiate all your service contracts (phone, internet, health club and insurance). 
Meet friends for a walk, rather than for a drink or a meal. 
Declutter, and sell your unwanted stuff.
Plan a week's worth of menus before you do your grocery shopping, and eat more homemade meals.
Get a library card so you can borrow all your books and movies.
Drop your landline phone.
Switch to biweekly mortgage payments to pay off your loan faster.
Erase credit card numbers from websites so you can't click and buy. 
Cut your utilities bill by adding insulation to your home and by sealing leaks.
Unsubscribe from all store emails to avoid the temptation to grab a deal.
Wait 24 hours before making any purchase over $100.
Turn down your water-heater temperature by 10 degrees.
Raise the deductibles on your insurance policies. 
Stop drinking.
Put all your loose change into a jar each evening and make a bank deposit when it's full. 
Use a credit card that gives you cash back on every purchase.
Take a home-repair class and stop hiring people for simple jobs.
Get a to-go cup, brew your own coffee at home, and never buy another latte.
Write down every penny you spend each day.  
Cut down on meat and eat a mostly plant-based diet. 
Install a browser extension so you can be sure you're grabbing the best deals online.
Buy clothing at yard sales or thrift stores, or on Craigslist.
Pay cash for any purchase under $100, rather than using a credit or debit card.
Start driving for Uber or Lyft on the side and save your earnings. 
Adjust your withholding to have more taxes withheld; then save your bigger refund.
Haggle for every purchase you make.
Literally freeze your credit cards in a block of ice; defrost for emergencies only.
Learn to cut your family members' hair. 
"You want your family to like you."
______________________________________________________________________________________________
Los expertos te dicen cómo ahorrar
Los profesionales califican el nivel de efectividad de 34 ideas populares que ayudan a ahorrar dinero.
Todo el mundo tiene algún consejo que ofrecer acerca de cómo puedes recortar tus gastos y generar riqueza, pero ¿cuántas de estas estrategias realmente dan resultado? Para encontrar una respuesta, les pedimos a más de 20 planificadores financieros certificados, escritores y autores de blogs sobre cómo vivir moderadamente, que calificaran 34 consejos comunes para ahorrar y les asignaran una puntuación entre 1 ("ni te molestes") y 10 ("realmente útil"). Después, tomando en cuenta la votación de los expertos, clasificamos estos consejos sobre dinero (tanto hábitos diarios como mejoras ocasionales) de acuerdo con su nivel de efectividad. Comienza desde el principio de la lista para establecer tus prioridades financieras y construir una cómoda reserva económica para tu retiro.
Incrementa el porcentaje de tu salario que destinas a ahorrar cada vez que te aumenten el sueldo.
Haz ejercicio 30 minutos al día por lo menos cinco días a la semana para tener una mejor salud y reducir los gastos médicos.
Establece una meta de ahorros, crea una cuenta de ahorros separada y programa un depósito automático de tu cheque de pago.
Haz una lista de todas tus suscripciones actuales y cancela todo lo que no uses regularmente.
Transfiere tu dinero a cuentas de ahorro de alto rendimiento.
Deja de fumar.
Cada año, adquiere nuevos planes de servicios o renegocia tus contratos existentes (teléfono, internet, gimnasio y seguro).
Júntate con tus amigos para caminar en vez de ir por un trago o a comer.
Organiza y vende todo lo que no necesitas.
Planifica un menú semanal antes ir de compras y come más comidas preparadas en casa.
Consigue un carné de biblioteca para tomar prestados todos tus libros y películas.
Desconecta tu línea de teléfono fija.
Pasa a un plan de pagos de hipoteca cada dos semanas para cancelar el préstamo en menos tiempo.
Borra los números de la tarjeta de crédito en los sitios web; así no puedes comprar con un solo clic.
Para reducir tu cuenta de electricidad mejora el aislamiento de tu hogar y sella las fugas.
Cancela la suscripción a los mensajes de correo electrónico de todas las tiendas para evitar tentarte con una buena oferta.
Espera 24 horas antes de hacer una compra por más de $100.
"Baja 10 grados la temperatura del calentador de agua.
Aumenta el deducible de tus pólizas de seguro.
Deja de beber.
Pon todo el cambio suelto en un frasco todas las noches y deposita el dinero en el banco cuando esté lleno.
Usa una tarjeta de crédito que te devuelva dinero con cada compra.
Toma un curso de reparaciones domésticas y no contrates personas para realizar trabajos simples.
Usa una taza térmica de viaje, prepara tu propio café en casa y nunca vuelvas a comprar un latte.
Anota todos los días cada centavo que gastas.
Reduce el consumo de carnes y sigue una dieta basada mayormente en vegetales.
Instala una extensión en el navegador para asegurarte de que estás comprando al mejor precio en internet.
Compra ropa en ventas de garaje, tiendas de segunda mano o Craigslist.
Paga en efectivo todas las compras de menos de $100 en lugar de usar una tarjeta de débito o crédito.
Comienza a conducir para Uber o Lyft como fuente secundaria de ingresos y ahorra lo que ganes.
Realiza los ajustes necesarios para que te retengan más impuestos, y luego ahorra el reintegro mayor que recibas.
Negocia cada compra que hagas.
Literalmente, congela tus tarjetas de crédito en un bloque de hielo; descongélalas solo en caso de emergencia.
a cortar el cabello de los integrantes de tu familia.