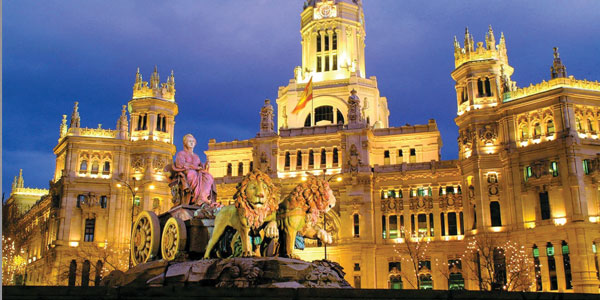 By Tom Sawyer
Welcome tourists! In this edition, we have to talk about one of the favorite Californian cities to vacation. It is located 30 minutes away from Los Angeles. We are talking about Santa Monica. It was founded in 1769 and has a little less than 100,000 inhabitants.
Due to its Mediterranean weather, the city has become a spectacular boom as touristic attraction. The city borders the entire Santa Monica Bay over the Pacific Ocean and it belongs to the Los Angeles County.
Round-trip flights from Kansas to Santa Monica have an average cost of $200 and actually you get in to the Los Angeles airport only12 miles away. The best way to get around the city is by renting a car. That way you can travel from the airport without inconveniences and also in the evening if you want to explore Los Angeles, it would be easier with a car. Lodging in a room from a 3-star hotel have an average cost of $200 per night and in a 5-star hotel of $500 per night. The farther away from the coast the hotel you are staying is, the cheaper it will be. As for traditional food, the most common main ingredients are seafood and fish, though you can also find a strong influence in ingredients used for Mexican and Spanish dishes. The average cost of a meal is $17.
These are some of the places and activities you should not miss during your next visit to Santa Monica:
*Marvin Braude Bike Trail: this trail is 22 miles long. It starts in Santa Monica and ends in the Torrance County beach, while you cross the Venice, Hermosa and Redondo beaches, so you can also admire these beautiful landscapes. You can rent a bike to do this tour.
*Venice Beach: one of the best areas to practice surfing. If the beaches of California stand out in any way, it is in the quality of the waves they have for surfing. In addition to that, you can enjoy varied high-quality street shows, all with a mixture of bohemian and artistic atmosphere. If you are lucky, you will also get to watch the frequent filming of series and films that have been made in this area for decades.
*Santa Monica Beach: this beautiful beach is 4 miles long. Here the famous TV series of Guardians of the Bay was filmed for more than a decade. This beach is ideal for surfing, tanning, skating on its trails and much more.
*Pacific Park: It is an amusement park that is next to the pier and in which countless films have also been filmed. This site attracts kids and adults and from morning until dusk. It is the only amusement park on the West Coast that is located on a pier and has 12 attractions. One of the most prominent is the only wheel of fortune in the world that works with solar energy and also offers you a spectacular view of the Pacific Ocean and also a roller coaster that surrounds almost the entire park. The entrance to the park is free. What costs are the rides you take, with a cost that goes from $1.50 to $4.50.
*Santa Monica Pier: it is an emblematic and always lively wooden pier. It is ideal to enjoy sunsets. It has a variety of restaurants and when it gets dark it is illuminated by the attractions of Pacific Park, in addition to enjoying the pleasant lighting of the entire city.
*Griffith Park: The Los Angeles Zoo and the Griffith Observatory, where the most advanced star projector in the world is, are housed in this huge park. Also here is the museum of the American West, the museum of railroads, long hiking trails and much more. It is one of the largest urban parks in all of North America.
Without more for now, I say goodbye and I hope you have enjoyed another article from our "Hanging Around the World" section. Have a wonderful adventure. Greetings and have a safe trip!
_____________________________________________________________________________________________
Conoce Santa Mónica
Bienvenidos turistas, en esta edición nos toca hablar de una de las ciudades de California favoritas para vacacionar. Se encuentra a media hora de Los Ángeles. Nos referimos a Santa Mónica, California, EE.UU. Fue fundada en el año de 1769 y cuenta con poco menos de 100 mil habitantes.
Debido a su agradable clima mediterráneo, la ciudad se ha convertido en un boom espectacular como atractivo turístico. La ciudad bordea toda la bahía de Santa Mónica en el océano Pacífico y pertenece al condado de Los Ángeles.
Los vuelos redondos de Kansas a Santa Mónica tienen un costo promedio de $200 y en realidad se llega al aeropuerto de Los Ángeles a tan sólo 12 millas de distancia. La mejor forma de moverse por la ciudad es rentando un vehículo, de esta manera te puedes mover desde el aeropuerto sin problemas y además si por la tarde noche quieres dar un paseo por Los Ángeles será la forma más sencilla de hacerlo. El hospedaje en una habitación de un hotel 3 estrellas tiene un costo promedio de $200 por noche y en un hotel 5 estrellas de $500 por noche. Entre más alejado te hospedes de la costa más económico será el hotel. En cuanto a comida típica de la zona lo más común en cuanto a ingredientes principales son los mariscos y el pescado, aunque también podemos encontrar una fuerte influencia en la comida mexicana y española en los ingredientes con los que se sazonan. El costo promedio de una comida es de $17.
Estos son algunos de los sitios y actividades que no deberás perderte en tu próxima visita por la ciudad de Santa Mónica:
*Sendero de bicicletas Marvin Braude: este sendero cuenta con 22 millas de pavimentación. Comienza en Santa Mónica y termina en la playa del condado de Torrance, mientras atraviesas las playas de Venice, Hermosa y Redondo, por lo cual además podrás admirar estos lindos paisajes. Podrás rentar una bicicleta para hacer este recorrido.
*Venice Beach: una de las mejores zonas para practicar surf. Si en algo destacan las playas de California es en la calidad de las olas que tienen para realizar surf. Además de eso podrás disfrutar de variados espectáculos callejeros de alta calidad, todos con una mezcla de ambiente bohemio y artístico. Si tienes suerte además te tocará ver las frecuentes filmaciones de series y películas que en esta zona se realizan desde hace décadas.
*Playa de Santa Mónica: esta hermosa playa se extiende a lo largo de 4 millas. Aquí se filmó la famosa serie de televisión de Guardianes de la Bahía por más de una década. Esta playa es ideal para surfear, broncearse, patinar por sus senderos y mucho más.
*Pacific Park: es un parque de atracciones que se encuentra junto al muelle y en el cual también se han filmado innumerables películas. Este sitio atrae a chicos y grandes y desde la mañana hasta el anochecer. Es el único parque de atracciones en la costa oeste que se encuentra ubicado en un muelle y cuenta con 12 atracciones. Una de las más destacadas es la única rueda de la fortuna en el mundo que funciona con energía solar y que además te ofrece una espectacular vista del océano Pacífico y también una montaña rusa que rodea prácticamente todo el parque. La entrada al parque es gratuita, lo que tiene costo son las atracciones que visites, con un costo que va desde $1.50 hasta los $4.50 las más caras.
*Muelle de Santa Mónica: es un emblemático y siempre animado muelle de madera. Aquí es ideal para disfrutar de las puestas de sol. Cuenta con una variedad de restaurantes y cuando se hace la noche este se ilumina con las atracciones del Pacific Park, además de disfrutar de la agradable iluminación de toda la ciudad.
*Parque Griffith: en este enorme parque se alberga el zoológico de Los Ángeles y el Observatorio Griffith en el cual se encuentra el proyector de estrellas más avanzado en el mundo. También aquí se encuentra el museo del oeste estadounidense, el museo de ferrocarriles, largos senderos de excursionismo y mucho más. Es uno de los parques urbanos más grandes de todo Norteamérica.
Sin más por el momento me despido y espero hayas disfrutado de un artículo más de nuestra sección "Turisteando por el mundo". Ten una excelente aventura, saludos y buen viaje.