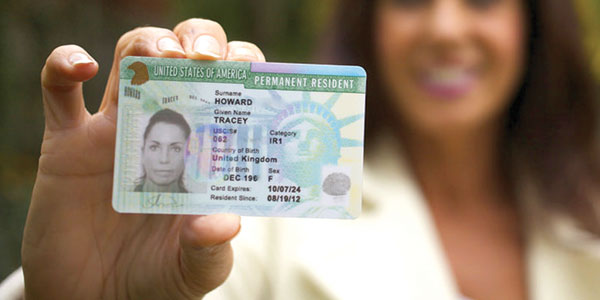 "Can I get my green card, I've been here ten years?" I hear that question over and over. The answer is No and Yes. The "ten-year" rule is a defense to deportation called "Cancellation of Removal" and many people are eligible to apply. However, you can only apply if you are already in deportation proceedings.
To qualify for Cancellation of Removal, you have to have lived in the United States for ten years and have a qualifying relative. For this program, a qualifying relative is a parent, spouse or even child that is a US citizen or Legal Permanent Resident. To win, you will have to show that they will suffer extraordinary and unusual hardship, usually due to a medical condition.
You have to be in deportation proceedings to be able to apply. That means that you have been detained by ICE and/or have a hearing in Immigration Court. At the "Master Calendar" or preliminary hearing, your lawyer will explain to the court that you qualify to apply. The lawyer will then work with you and your family to prepare the application and evidence to file it with the government. Once it is filed, the judge sets a trial date that is usually three years in the future. While you are waiting for your trial date, you are eligible for a work permit.
Your lawyer will help you to show how your family would suffer if you are deported. This is a difficult job. It is important to choose a lawyer that will take the time to learn about your family and present your case aggressively. For more information about how we can assist you, call us at 816-895-6363 or message www.facebook.com/jpiedralaw.
---
¿Diez años = tarjeta verde?
"¿Puedo obtener mi tarjeta de residencia, he estado aquí diez años?" Escucho esa pregunta una y otra vez. La respuesta es no y sí. La regla de "diez años" es una defensa a la deportación llamada "Cancelación de expulsión" y muchas personas son elegibles para presentar una solicitud. Sin embargo, sólo puede presentar una solicitud si ya está en proceso de deportación.
Para calificar para la cancelación de la expulsión, debe haber vivido en los Estados Unidos durante diez años y tener un pariente calificado. Para este programa, un pariente calificado es un padre, cónyuge o incluso un hijo que es ciudadano estadounidense o residente legal permanente. Para ganar, deberá demostrar que sufrirán dificultades extraordinarias e inusuales, generalmente debido a una afección médica.
Tienes que estar en proceso de deportación para poder aplicar. Eso significa que ha sido detenido por ICE y/o tiene una audiencia en el Tribunal de Inmigración. En el "Calendario maestro" o audiencia preliminar, su abogado le explicará a la Corte que usted califica para solicitar. Luego, el abogado trabajará con usted y su familia para preparar la solicitud y las pruebas para presentarla ante el gobierno. Una vez que se presenta, el juez establece una fecha de juicio que generalmente es de tres años en el futuro. Mientras espera su fecha de prueba, es elegible para un permiso de trabajo.
Su abogado lo ayudará a mostrar cómo sufriría su familia si fuera deportado. Este es un trabajo difícil. Es importante elegir un abogado que se tome el tiempo para conocer a su familia y presentar su caso de manera agresiva. Para obtener más información sobre cómo podemos ayudarlo, llámenos al 816-895-6363 o envíe un mensaje a www.facebook.com/jpiedralaw.