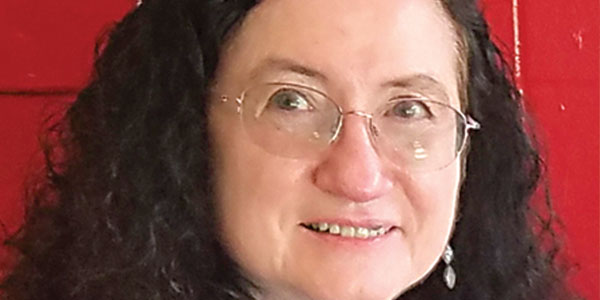 By Yolanda Huet-Vaughn
As a family physician for over 35 years, I have treated patients from all walks of life, from almost every continent, both "documented" and "undocumented," with insurance and without it, and it is these experiences that have brought me to strongly support Bernie Sanders for president. I see the injustice of our current system daily. The grandmother who falls and dislocates her elbow, possibly fracturing the bone, and in agony has to go to the ER. But she knows that her insurance policy has a $10,000 deductible despite the several hundred dollars per month she pays to be "covered" and her financial stressors dramatically increase when she seeks needed care. The child whose parents fearfully treat her high fever, wondering if they are doing the right thing by not going to the ER because they have no insurance, and praying that nothing terrible happens until they can get into the office the next day. The young mother who shows up close to her ninth month because she could not afford prenatal care, and thus is now a high risk pregnancy as a result of lack of care.
The inequalities are all around me, daily. The simple fact is that in our country if you don't have lots of money you are far less likely to receive adequate healthcare. Bernie Sanders sees this injustice, and, unlike many other politicians, he actually cares enough to change it. This is why he is the leading advocate of a Medicare for All program that would provide access to healthcare for everyone through a government Medicare-like program that provides equal coverage for everyone.
Medicare for All would save both lives and money. A recent study in the leading medical journal Lancet estimated that switching from our current system to a Medicare for All plan like that of Bernie Sanders would save 68,000 lives and 450 billion dollars a year. The cost savings come from the ability of the government, as the insurer, to bargain for cheaper services from medical service providers and pharmaceutical companies, and from the smaller administrative costs that current Medicaid and Medicare programs enjoy relative to private insurers. Just replacing today's inefficient, profit-oriented, private insurance companies – and the system-wide administrative waste they generate – with a single efficient, humane, nonprofit Medicare public payer would save billions. Such savings, estimated in 2017 to be about $500 billion annually, would be redirected to patient care.
According to a 2016 study in the American Journal of Public Health, tax-funded expenditures already account for about two-thirds of U.S. health spending, only one-third of health care spending is from the private sector. This adversarial system is not good for my patients and it is not good for physicians and their families.
Those of you in Missouri who read this, PLEASE get out and vote and elect Bernie Sanders as the nominee to beat Trump and fight for all of us, not just the wealthy and corporations.
---
Por qué Medicare Para Todos es el mejor plan de atención médica
Como médica de familia durante más de 35 años, he tratado a pacientes de todos los ámbitos de la vida, de casi todos los continentes, tanto "documentados" como "indocumentados", con seguro y sin él, y son estas experiencias las que me han llevado a un fuerte apoyo a Bernie Sanders para presidente. Veo la injusticia de nuestro sistema actual a diario. La abuela que se cae y se disloca el codo, posiblemente fracturándose el hueso, y en agonía tiene que ir a la sala de emergencias. Pero ella sabe que su póliza de seguro tiene un deducible de $10,000 a pesar de los varios cientos de dólares por mes que paga para estar "cubierta" y sus estresores financieros aumentan dramáticamente cuando busca la atención necesaria. La niña cuyos padres tratan con miedo su fiebre alta, preguntándose si están haciendo lo correcto al no ir a la sala de emergencias porque no tienen seguro, y rezando para que no pase nada terrible hasta que puedan ingresar a la oficina al día siguiente. La joven madre que aparece cerca de su noveno mes porque no podía pagar la atención prenatal y, por lo tanto, ahora es un embarazo de alto riesgo como resultado de la falta de atención.
Las desigualdades me rodean a diario. El hecho simple es que en nuestro país, si no tiene mucho dinero, es mucho menos probable que reciba atención médica adecuada. Bernie Sanders ve esta injusticia y, a diferencia de muchos otros políticos, en realidad se preocupa lo suficiente como para cambiarla. Es por eso que él es el principal defensor de un programa Medicare para Todos que brindaría acceso a la atención médica para todos a través de un programa gubernamental similar a Medicare que brinda una cobertura igual para todos.
Medicare Para Todos salvaría vidas y dinero. Un estudio reciente en la revista médica líder Lancet estimó que cambiar de nuestro sistema actual a un plan de Medicare para Todos como el de Bernie Sanders salvaría 68,000 vidas y $450 mil millones de dólares al año. Los ahorros de costos provienen de la capacidad del gobierno, como asegurador, de negociar servicios más baratos de proveedores de servicios médicos y compañías farmacéuticas, y de los menores costos administrativos que disfrutan los actuales programas de Medicaid y Medicare en relación con las aseguradoras privadas. El simple reemplazo de las compañías de seguros privadas ineficientes, orientadas a las ganancias, y el desperdicio administrativo que generan en todo el sistema, con un único contribuyente público eficiente, humano y sin fines de lucro de Medicare ahorraría miles de millones. Dichos ahorros, estimados en 2017 en alrededor de $500 mil millones anuales, se redirigirán a la atención al paciente.
Según un estudio de 2016 en el American Journal of Public Health, los gastos financiados con impuestos ya representan aproximadamente dos tercios del gasto en salud, sólo un tercio del gasto en atención médica proviene del sector privado. Este sistema de confrontación no es bueno para mis pacientes y no es bueno para los médicos y sus familias.
Aquellos de ustedes en Missouri que leen esto, POR FAVOR salgan a votar y elijan a Bernie Sanders como el candidato para vencer a Trump y luchar por todos nosotros, no sólo por los ricos y las corporaciones.