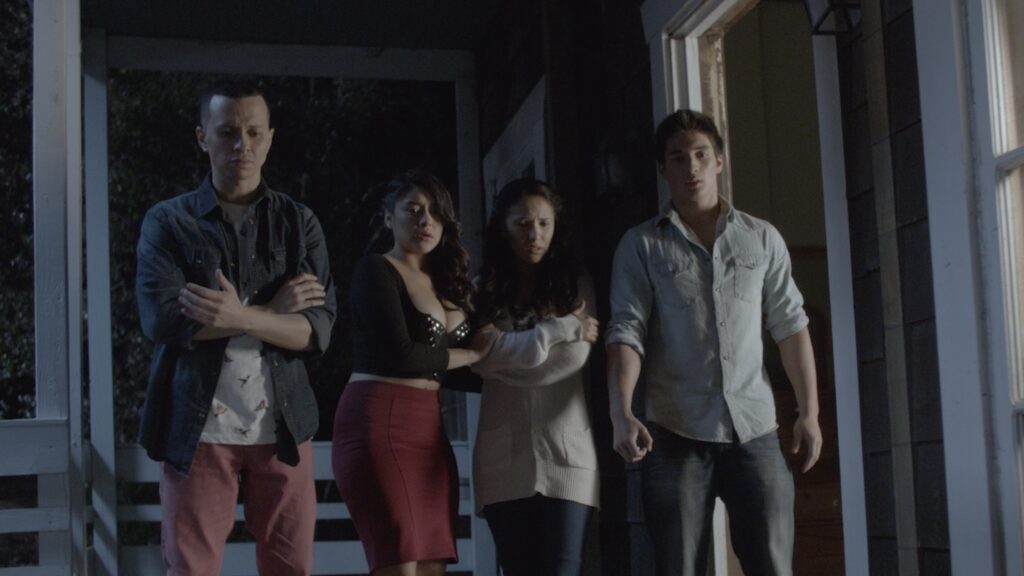 By Angie Baldelomar
For actors Kade Wise and Jordan Diambrini, "Murder in the Woods" was their first incursion in the horror genre.
Jeanette Samano, on the other hand, has worked in thrillers before. But "Murder in the Woods" was a first in terms of levels of gore.
The three of them star in "Murder in the Woods," the latest film from Mexican director Luis Iga Garza. The film follows a group of teens who want to spend time having fun at a cabin in the woods. Soon after arriving, however, they discover the cabin holds a secret that forces them to fight for their lives.
Dos Mundos recently sat down with Samano, Wise and Diambrini to discuss the process of working on a horror film and what it means in terms of representation.
"Murder in the Woods," which also stars legendary actor Danny Trejo, is playing at drive-ins and in theaters nationwide. For a complete list of theaters, visit www.murderinthewoodsmovie.com.
The film will be available in video-on-demand and digital formats on Sept. 18.
See below for the full interview: