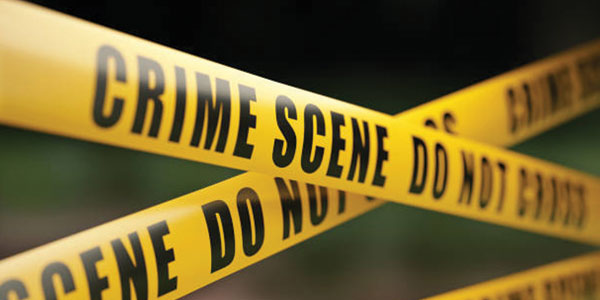 By Roberta Pardo
Kansas City, Kansas, police officers are investigating a homicide that happened Sunday morning (Sept. 13), multiple media outlets are reporting.
Officers responded to a shots-fired call just before 10 a.m. in the 1100 block of Central Avenue. When officers arrived at the scene, they found a 41-year-old man "with one apparent gunshot wound" to the head inside an apartment, according to a news release.
Detectives from the homicide unit and crime scene investigators were at the scene. That morning, the police were working to obtain a search warrant, so they could gather more evidence.
Later that day, the police said a person of interest had been identified and was cooperating with them.
Anyone with information is asked to call the anonymous TIPS hotline at (816) 454-TIPS (8477).
The homicide was the 34th this year in Kansas City, Kansas, according to data from The Kansas City Star. Kansas City, Kansas, recorded 37 total homicides in 2019.
_______________________________________________________________________________
Hombre encontrado muerto a tiros dentro de apartamento en KCK
Los oficiales de policía de Kansas City, Kansas, están investigando un homicidio que ocurrió el domingo por la mañana (13 de septiembre), informaron varios medios de comunicación.
Los oficiales respondieron a una llamada de disparos justo antes de las 10 a.m. en la cuadra 1100 de Central Avenue. Cuando los agentes llegaron al lugar, encontraron a un hombre de 41 años "con una aparente herida de bala" en la cabeza dentro de un apartamento, según un comunicado de prensa.
Detectives de la unidad de homicidios e investigadores de la escena del crimen estaban en la escena. Esa mañana, la policía estaba trabajando para obtener una orden de registro, para poder reunir más pruebas.
Más tarde ese día, la policía dijo que se había identificado a una persona de interés y que estaba cooperando con ellos.
Cualquier persona con información debe llamar a la línea directa anónima de TIPS al (816) 454-TIPS (8477).
El homicidio fue el 34 de este año en Kansas City, Kansas, según datos de The Kansas City Star. Kansas City, Kansas, registró 37 homicidios en total en 2019.