The election is finally over and we will have a new president-elect! While Mr. Biden will not be inaugurated until January 20, 2021, we can all breathe a little easier and look forward to positive changes for our community. Mr. Biden has promised to un-do many of the the anti-immigrant policies we have suffered under Trump.
The Deferred Action for Childhood Arrivals (DACA) program was started in 2012 when Mr. Biden was the Vice President under President Obama. He supports restoring the program to its original rules immediately upon becoming president. That means new applications for DACA will be accepted in late January 2021. You should get ready for that now by gathering documents showing you qualify. He may even expand the program so that more recently arrived immigrants and older immigrants could also be covered.
Mr. Biden has also promised to extend the Temporary Protected Status program. The TPS program expires for most countries in January of 2021. A Biden Administration is likely to redesignate all countries and allow for renewal of the TPS work permits. Be ready to file right away in late January if you have TPS now.
New programs could include the Deferred Action for Parents of Americans (DAPA) program. This was an Executive Order issued by the Obama Administration in 2014 that would have extended protection from deportation and work permits to parents of US Citizens and Legal Permanent Residents. The program was blocked by the courts and then cancelled by Trump. This program is ready to go for Biden to launch. The original requirements were that the person had been in the US for the previous five years in addition to meeting the parent requirements.
More sweeping changes will need to come from the Congress. It is still unclear who will control the Senate – the Democrats or the Republicans. We will not know that until January 5, 2021 in a special election in Georgia. But even by himself, President Biden will be able to expand opportunities for immigrants in the new year. Get ready now! Call us at 816-895-6363 for more information and to be the first to apply for these programs.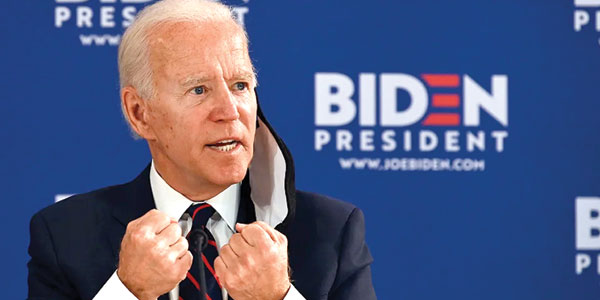 ______________________________________________________________________
¡Esperanza para los inmigrantes!
¡Las elecciones finalmente terminaron y tendremos un nuevo presidente electo! Si bien el Sr. Biden no tomará posesión hasta el 20 de enero de 2021, todos podemos respirar un poco más tranquilos y esperar cambios positivos para nuestra comunidad. Biden ha prometido deshacer muchas de las políticas antiinmigrantes que hemos sufrido bajo Trump.
El programa de Acción Diferida para los Llegados en la Infancia (DACA, por sus siglas en inglés) se inició en 2012 cuando el Sr. Biden fue el vicepresidente durante la presidencia de Obama. Apoya restaurar el programa a sus reglas originales inmediatamente después de convertirse en presidente. Eso significa que se aceptarán nuevas solicitudes para DACA a fines de enero de 2021. Debe prepararse para eso ahora reuniendo los documentos que demuestren que califica. Incluso puede ampliar el programa para que también se cubren los inmigrantes recién llegados y los inmigrantes mayores.
Biden también ha prometido extender el programa de Estatus de Protección Temporal (TPS). El programa TPS expira para la mayoría de los países en enero de 2021. Es probable que una Administración de Biden redesigne todos los países y permita la renovación de los permisos de trabajo de TPS. Esté listo para presentar la solicitud de inmediato a fines de enero si tiene TPS ahora.
Los nuevos programas podrían incluir el programa de Acción Diferida para Padres de Estadounidenses (DAPA). Esta fue una Orden Ejecutiva emitida por la Administración de Obama en 2014 que habría extendido la protección contra la deportación y los permisos de trabajo a los padres de ciudadanos estadounidenses y residentes legales permanentes. El programa fue bloqueado por los tribunales y luego cancelado por Trump. Este programa está listo para ser lanzado por Biden. Los requisitos originales eran que la persona hubiera estado en Estados Unidos durante los cinco años anteriores además de cumplir con los requisitos de los padres.
Se necesitarán cambios más radicales del Congreso. Aún no está claro quién controlará el Senado: los demócratas o los republicanos. No lo sabremos hasta el 5 de enero de 2021 en una elección especial en Georgia. Pero incluso por sí mismo, el presidente Biden podrá ampliar las oportunidades para los inmigrantes en el nuevo año. ¡Prepárate ahora! Llámenos al 816-895-6363 para obtener más información y ser los primeros en aplicar para estos programas.