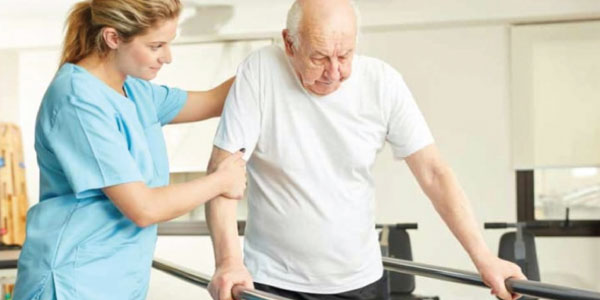 An elderly widowed neighbor of mine broke her hip this fall. She underwent surgery the next day. After a short hospital stay, she transferred to a skilled nursing/rehabilitation facility. Insurance paid for a three-week stay there. Not strong enough or steady enough to return home, she went to the nearest short-term assisted care center that could take her. My neighbor's 27-day stay there cost her thousands of dollars-out-of-pocket. After returning home, she learned of another local facility with vacancies, less luxurious perhaps, but also less expensive.
My neighbor's story serves as a cautionary tale for everyone. As her experience demonstrates, not all in-patient rehab care stays are pre-planned. Some result from an unexpected injury or illness rather than a scheduled procedure, such as a knee replacement. Making critical choices at a time when folks may not be thinking as clearly or feeling their best compounds stress and anxiety.
In order to be prepared and avoid having to make unstudied, spur-of-the-moment choices that may not be in the patient's best interests, healthcare professionals and organizations offer tips. Find a conveniently located rehab center that provides personalized short-term services for seniors. Tour the center and examine the rooms, dining area and menus, physical and occupational therapy programs and facilities, resident rooms and baths, and community rooms. Find out what levels of care are offered.
Talk with staff members in different service areas. Ask about staff qualifications, personalized care plans and types of therapy provided. Ask current and, if possible, former rehab center residents to assess the quality of care and services they received. Get a fee schedule that includes any additional charges for extra services and amenities. Learn what the discharge/move-out policy is. Find out what health insurance plans, as well as Medicare the center accepts and then learn what services insurance or Medicare will cover, along with limits. Check the center's record with the Better Business Bureau and the state department on aging.
Once a short-term rehab/skilled nursing center is selected, check admissions periodically, especially as the pandemic persists.
It pays to design an emergency preparedness plan for unexpected illness or injuries, just as we're encouraged to do for other disasters. For seniors and their loved ones with the luxury of time, choosing a rehab center/short-term skilled nursing facility before it's needed buys everybody peace of mind and confidence they've made a sound decision.
Nota bene:
Access the Kansas Department for Aging and Disability Services' Adult Home Directory and Inspection Reports online at https://kdads.ks.gov/
Get the Missouri Department of Health & Senior Services' Online Referrals for Home & Community Based Services for Seniors online at https://health.mo.gov/seniors/.
---
Encontrar la atención de rehabilitación a corto plazo adecuada
Una vecina mía anciana y viuda se rompió la cadera este otoño. Fue operada al día siguiente. Después de una breve estadía en el hospital, la transfirieron a un centro de rehabilitación/enfermería especializada. El seguro pagó por una estadía de tres semanas allí. No lo suficientemente fuerte o lo suficientemente estable como para regresar a casa, fue al centro de atención asistida a corto plazo más cercano que podía aceptarla. La estadía de 27 días de mi vecina allí le costó miles de dólares de su bolsillo. Después de regresar a casa, se enteró de otra instalación local con vacantes, quizás menos lujosa, pero también menos costosa.
La historia de mi vecina sirve como advertencia para todos. Como lo demuestra su historia, no todas las estadías de atención de rehabilitación para pacientes hospitalizados están planificadas con anticipación. Algunos resultan de una lesión o enfermedad inesperada en lugar de un procedimiento programado, como un reemplazo de rodilla. Tomar decisiones críticas en un momento en que las personas pueden no estar pensando con tanta claridad o sintiéndose mejor agrava el estrés y la ansiedad.
Para estar preparado y evitar tener que tomar decisiones no estudiadas e improvisadas que pueden no ser lo mejor para el paciente, los profesionales de la salud y las organizaciones ofrecen consejos. Encuentre un centro de rehabilitación convenientemente ubicado que brinde servicios personalizados a corto plazo para personas mayores. Recorra el centro y examine las habitaciones, el comedor y los menús, los programas y las instalaciones de terapia física y ocupacional, las habitaciones y los baños de los residentes y las salas comunitarias. Averigüe qué niveles de atención se ofrecen.
Hable con miembros del personal en diferentes áreas de servicio. Pregunte sobre las calificaciones del personal, los planes de atención personalizada y los tipos de terapia que se brindan. Pida a los residentes actuales y, si es posible, a los ex residentes del centro de rehabilitación que evalúen la calidad de la atención y los servicios que recibieron. Obtenga un programa de tarifas que incluya cualquier cargo adicional por servicios y comodidades adicionales. Conozca cuál es la política de descarga/mudanza. Averigüe qué planes de seguro de salud, así como Medicare, acepta el centro y luego conozca qué servicios cubrirá el seguro o Medicare, junto con los límites. Verifique el registro del centro con el Better Business Bureau y el departamento estatal sobre el envejecimiento.
Una vez que se selecciona un centro de rehabilitación/enfermería especializada a corto plazo, verifique las admisiones periódicamente, especialmente mientras persiste la pandemia.
Vale la pena diseñar un plan de preparación para emergencias para enfermedades o lesiones inesperadas, tal como se nos anima a hacer para otros desastres. Para las personas mayores y sus seres queridos con el lujo del tiempo, elegir un centro de rehabilitación o un centro de enfermería especializada a corto plazo antes de que sea necesario les da a todos la tranquilidad y la confianza de que han tomado una decisión acertada.
Nota bene:
Acceda línea al Directorio de Hogares para Adultos y los Informes de Inspección del Departamento de Servicios para Adultos Mayores y Discapacitados de Kansas en https://kdads.ks.gov/
Obtenga referencias en línea del Departamento de Salud y Servicios para Personas Mayores de Missouri para servicios basados en el hogar y la comunidad para personas mayores en línea en https://health.mo.gov/seniors/.