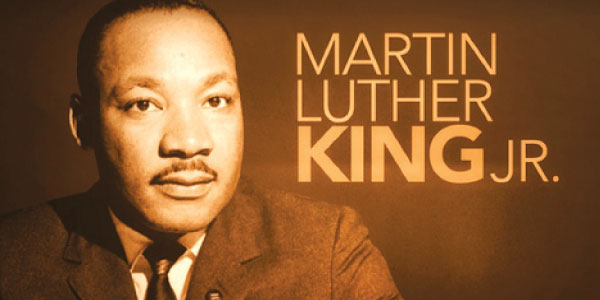 By Tere Siqueira
Observed Jan. 17 this year, the third Monday of January, Martin Luther King Day is when Americans remember and celebrate "the civil rights leader's life and legacy," multiple websites state. Here are a few facts you might not know about this annual holiday:
*Approval process: It took a few years before the federal government approved MLK Day as a holiday. In 1979, nine years after King's assassination, U.S. Rep. John Conyers and U.S. Sen. Edward Brooke introduced a bill in Congress to make King's birthday a national holiday. It did not pass. In 1983, U.S. Rep. Katie Hall proposed another bill. It did pass.
*First celebration: The holiday was finally observed for the first time on Jan. 20, 1986.
*Record number: Activists collected 6 million signatures to urge Congress to approve making MLK Day a federal holiday, which is considered "the largest petition in favor of an issue in U.S. history," CNBC.com and other sources state.
*Date of observation: According to many sources, the third Monday of January was chosen, rather than King's birthday (Jan. 15), because it follows the Uniform Monday Holiday Act guidelines.
*Ways of celebrating: People celebrate the day with marches, parades and speeches. In addition, citizens are encouraged to volunteer for a cause that will help improve their communities. Moreover, government agencies and many private businesses close for the day.
*Unique status: The holiday is the only federal holiday with national-day-of-service status.
*Importance: The holiday is meaningful to people fighting for civil rights because of King's leadership in the Civil Rights Movement of the 1950s and '60s. He led non-violent protests demanding equal rights for African Americans and other minorities. His protests addressed such civil rights issues as segregated seating on public buses, voting rights and wage inequality, particularly the lower wages minorities typically received compared to their white counterparts for doing the same work.
---
Día festivo se acerca: Día de Martin Luther King
Celebrado el 17 de enero de este año, el tercer lunes de enero, el Día de Martin Luther King es una celebración en donde los estadounidenses recuerdan y celebran "la vida y el legado del líder de los derechos civiles", como afirman diversos sitios web. Aquí hay algunos datos que quizás no conozcas sobre este feriado anual:
*Proceso de aprobación: Pasaron algunos años antes de que el gobierno federal aprobara el Día de MLK como feriado. En 1979, nueve años después del asesinato de King, el representante de los EE. UU. John Conyers y el senador de los EE. UU. Edward Brooke presentaron un proyecto de ley en el Congreso para convertir el cumpleaños de King en una fiesta nacional. Dicho proyecto no pasó. En 1983, la representante estadounidense Katie Hall propuso otro proyecto de ley. El cual finalmente pasó.
*Primera celebración: La festividad finalmente se observó por primera vez el 20 de enero de 1986.
*Número récord: los activistas recolectaron 6 millones de firmas para pedir al Congreso aprobar que el Día de MLK fuera un feriado federal, lo que se considera "la petición más grande a favor de un tema en la historia de los EE. UU.", afirman CNBC.com y otras fuentes.
*Fecha de celebración: Según diversas fuentes, se eligió el tercer lunes de enero, en lugar del cumpleaños de King (15 de enero), porque sigue las pautas de la Ley Uniforme de Lunes Festivos.
*Formas de celebrar: La gente celebra el día con marchas, desfiles y discursos. Además, se alienta a los ciudadanos a ser voluntarios para una causa que ayudará a mejorar sus comunidades. Además, las agencias gubernamentales y muchas empresas privadas cierran durante el día.
*Feriado singular: Esta efeméride es la única celebración federal con estatus de día nacional de servicio.
*Importancia: Este día es significativo para las personas que luchan por los derechos civiles debido al liderazgo de King en el Movimiento por los Derechos Civiles de las décadas de 1950 y 1960. King lideró protestas no violentas exigiendo la igualdad de derechos para los afroamericanos y otras minorías. Sus protestas abordaron cuestiones de derechos civiles como la separación de asientos en los autobuses públicos, los derechos de voto y la desigualdad salarial, en particular los salarios más bajos que las minorías suelen recibir en comparación con sus contrapartes blancas por hacer el mismo trabajo.