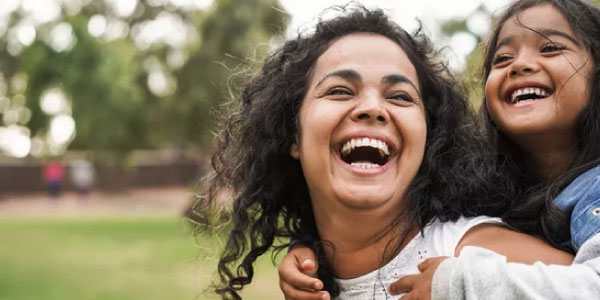 Commentary by Tere Siqueira
A beloved international tradition, Mother's Day has become an opportunity for families to express their love and gratitude for the remarkable women in their lives.
For Hispanic families in the United States, where the holiday is observed the second Sunday in May, Mother's Day offers a unique opportunity to blend cultural traditions with national customs while honoring the important role of mothers in their lives. Some ways to make this celebration memorable include the following:
*Host a traditional music night: Feature songs from your mother's home country. Encourage family members to sing along, learn the lyrics or even play traditional instruments. This will help her connect with her roots and share her cultural heritage with the family.
On a related note, try having a …
*Language and culture game night: Host a game night focused on your mother's native language and culture. This might include trivia games, charades or word puzzles. This interactive activity will help reinforce the connection to her cultural identity and provide a fun, educational experience for the whole family.
Speaking of families, …
*Create a family tree: Work together to create a detailed family tree that traces your mother's heritage and lineage. This can be a meaningful way to connect with her roots and gain a deeper understanding of your family's history and cultural background.
*Memory jar: Invite family members to write down their favorite memories of – or heartfelt messages for – their mother on small pieces of paper. Fill a beautifully decorated jar with the special notes to create a unique, sentimental gift for her to revisit and cherish for years to come.
*Spa day at home: Transform your home into a luxurious spa, complete with soothing music, scented candles, and pampering treatments like massages, facials and manicures. A relaxing and rejuvenating spa day will give mothers the well-deserved rest and care they need.
*Garden transformation: If your mother has a passion for gardening or simply enjoys spending time outdoors, surprise her by transforming her garden into a lush, serene oasis. Add new plants, colorful flowers or decorative elements to create a rejuvenating space she can enjoy every day.
---
Formas especiales de celebrar el Día de la Madre
El Día de la Madre, una tradición internacional muy querida, se ha convertido en una oportunidad para que las familias expresen su amor y gratitud a las mujeres notables de sus vidas.
Para las familias hispanas de Estados Unidos, donde la festividad se celebra el segundo domingo de mayo, el Día de la Madre ofrece una oportunidad única de mezclar las tradiciones culturales con las costumbres nacionales, honrando al mismo tiempo el importante papel de las madres en sus vidas. Algunas formas de hacer que esta celebración sea memorable incluyen:
*Organiza una noche de música tradicional: Presenta canciones del país de origen de su madre. Anima a los miembros de la familia a cantar, aprenderse la letra o incluso a tocar instrumentos tradicionales. Esto le ayudará a conectar con tus raíces y a compartir su herencia cultural con la familia.
También, organiza una…
*Noche de idiomas y cultura: Organiza una noche de juegos centrada en la lengua materna y la cultura de tu madre. Puedes incluir juegos de preguntas y respuestas, charadas o sopas de letras. Esta actividad interactiva ayudará a reforzar la conexión con tu identidad cultural y será una experiencia divertida y educativa para toda la familia.
Hablando de familias…
*Crea un árbol genealógico: Trabajen juntos para crear un árbol genealógico detallado que trace la herencia y el linaje de tu madre. Puede ser una forma significativa de conectar con tus raíces y conocer mejor la historia y el bagaje cultural de tu familia.
*Caja de los recuerdos: Invita a los miembros de la familia a que escriban en pequeños trozos de papel sus recuerdos favoritos de su madre o mensajes para ella. Llena una caja decorada con las notas especiales para crear un regalo único y sentimental que ella pueda volver a ver y apreciar durante los próximos años.
*Un día de spa en casa: Transforma tu casa en un lujoso spa, con música relajante, velas aromáticas y tratamientos como masajes, tratamientos faciales y manicuras. Un día de spa relajante y rejuvenecedor proporcionará a las madres el merecido descanso y cuidado que necesitan.
*Transformación del jardín: Si a tu madre le apasiona la jardinería o simplemente disfruta pasando tiempo al aire libre, sorpréndela transformando su jardín en un exuberante y sereno oasis. Añada flores o nuevas plantas para crear un espacio rejuvenecedor.