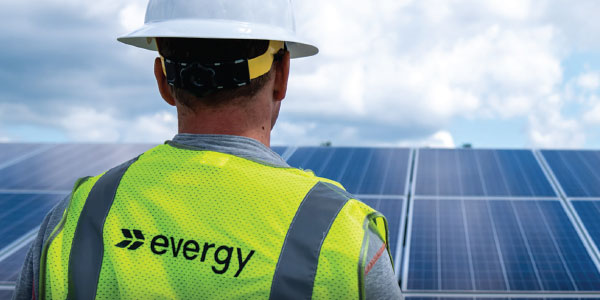 By Roberta Pardo
The Kansas Corporation Commission (KCC) has started public hearings "to give Evergy customers an opportunity to learn more about the company's rate increase request and to make comments before the commission," per a July 6 KCC press release.
The proposed increase — filed with the KCC in April — is an average monthly hike of $3.47 for customers in the Kansas Metro region; and $14.24 for Kansas Central customers, which includes Topeka, Wichita and western parts of Johnson County, such as Olathe.
According to The Kansas City Star, Evergy said the additional revenue the increases will produce is needed "mainly due to its investments in its power plants over the past five years and rising interest rates."
"The proposed revenues are just and reasonable and necessary to ensure continuing, adequate, and efficient utility service and to maintain (Evergy's) financial integrity," the company wrote in its filling documents, as quoted by The Star.
The KCC has three hearings planned to get customer feedback on the increase request. The first took place on Tuesday (July 11) in Topeka. A second hearing is scheduled to begin at 6 p.m. Thursday (July 13) in Overland Park at the KU Edwards BEST Conference Center. The final hearing is scheduled for July 27 in Wichita.
In addition, the KCC stated in its news release that it's giving remote customers opportunities to comment during the hearings virtually via Zoom; however, participants must register in advance. To register, visit https://www.kcc.ks.gov/your-opinion-matters.
The KCC also stated it'll accept written comments until 5 p.m. Sept. 29 on the aforementioned website or by regular mail. Regular-mail comments should be sent to the KCC; 1500 S.W. Arrowhead Road, Topeka, KS 66604-4027.
In addition, the KCC will accept comments by phone. To leave an oral comment, call the KCC's Office of Public Affairs and Consumer Protection at 785-271-3140 or 800-662-0027.
---
En curso audiencias sobre solicitud de aumento de tarifa de Evergy
La Comisión de Corporaciones de Kansas (KCC, por sus siglas en inglés) ha iniciado audiencias públicas "para brindar a los clientes de Evergy la oportunidad de obtener más información sobre la solicitud de aumento de tarifas de la compañía y hacer comentarios ante la comisión", según un comunicado de prensa de la KCC del 6 de julio.
El aumento propuesto, presentado ante la KCC en abril, es un aumento mensual promedio de $3.47 para los clientes en la región metropolitana de Kansas; y de $14.24 para clientes de Kansas Central, que incluye Topeka, Wichita y partes occidentales del condado de Johnson, como Olathe.
Según The Kansas City Star, Evergy dijo que los ingresos adicionales que producirán los aumentos son necesarios principalmente debido a sus inversiones en sus centrales eléctricas durante los últimos cinco años y al aumento de las tasas de interés.
"Los ingresos propuestos son justos, razonables y necesarios para garantizar un servicio público continuo, adecuado y eficiente y para mantener la integridad financiera (de Evergy)", escribió la compañía en sus documentos de presentación, citado por The Star.
La KCC tiene planeadas tres audiencias para recibir comentarios de los clientes sobre la solicitud de aumento. El primero tuvo lugar el martes (11 de julio) en Topeka. Una segunda audiencia está programada para comenzar a las 6 p.m. el jueves (13 de julio) en Overland Park en el KU Edwards BEST Conference Center. La audiencia final está programada para el 27 de julio en Wichita.
Además, la KCC indicó en su comunicado de prensa que está brindando a los clientes remotos la oportunidad de comentar durante las audiencias virtualmente a través de Zoom; sin embargo, los participantes deben registrarse con anticipación. Para registrarse, visite https://www.kcc.ks.gov/your-opinion-matters.
La KCC también indicó que aceptará comentarios escritos hasta las 5 p.m. 29 de septiembre en el sitio web antes mencionado o por correo ordinario. Los comentarios por correo regular deben enviarse a la KCC; 1500 SW Arrowhead Road, Topeka, KS 66604-4027.
Finalmente, la KCC aceptará comentarios por teléfono. Para dejar un comentario oral, llame a la Oficina de Asuntos Públicos y Protección al Consumidor de KCC al 785-271-3140 o al 800-662-0027.