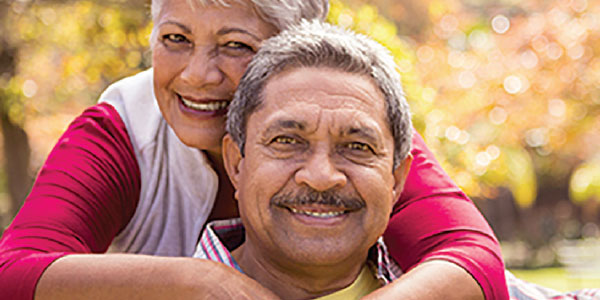 Commentary by Chara
When it comes to retirement, one of the most important decisions you can make is choosing the state where you want to spend your golden years.
Here are five of the best states to consider for retirement, each accompanied by traits that make them stand out:
*Florida: It has warm weather, sandy beaches and cultural attractions, creating an ideal place for those seeking to be active in retirement. Moreover, the lack of state income tax means your retirement budget lasts longer, allowing you to fully enjoy the Sunshine State's abundant offerings.
*Arizona: The dry climate, landscapes and communities like Phoenix and Tucson provide a tranquil atmosphere. Affordability, excellent health care and diverse recreational opportunities sweeten the deal for retirees seeking a peaceful life.
*North Carolina: North Carolina combines affordability with a range of geographical wonders. From mountains to charming coastal areas, the state offers diversity that caters to a range of preferences. Historical towns, cultural festivals and a mild climate contribute to a fulfilling retirement experience.
*Texas: Texas blends urban living with rural living, making it an appealing option for retirees. Cities like Austin, Dallas and Houston provide cultural enrichment and top-notch health care. The absence of state income tax in Texas also enhances its allure by offering financial relief.
*Nevada: The Silver State has more to offer retirees than the glitz of Las Vegas. Cities like Reno provide a quieter alternative to Vegas, and the absence of state income tax is a significant financial benefit. In addition, Nevada's diverse landscapes and communities cater to those seeking a retirement with variety.
Choosing a retirement destination is a deeply personal decision influenced by multiple factors, including lifestyle preferences and financial considerations. Take some time, explore your options, weigh your priorities and embark on the journey to find the state that aligns perfectly with your retirement dreams.
And if turns out your dream retirement state isn't one of the five listed above? No worries.
---
Florida, Arizona entre los mejores estados para los jubilados
Cuando se trata de la jubilación, una de las decisiones más importantes que puede tomar es escoger el estado donde quiere pasar sus años dorados.
A continuación se presentan cinco de los mejores estados a considerar para la jubilación, cada uno acompañado de características que los hacen destacar:
*Florida: Tiene un clima cálido, playas de arena y atracciones culturales, lo que crea un lugar ideal para quienes buscan estar activos durante su jubilación. Además, la falta de impuestos estatales sobre la renta significa que su presupuesto de jubilación dura más, lo que le permite disfrutar plenamente de las abundantes ofertas del Estado del Sol.
*Arizona: El clima seco, los paisajes y comunidades como Phoenix y Tucson brindan un ambiente tranquilo. La asequibilidad, la excelente atención médica y las diversas oportunidades recreativas endulzan el trato para los jubilados que buscan una vida tranquila.
*Carolina del Norte: Carolina del Norte combina asequibilidad con una variedad de maravillas geográficas. Desde montañas hasta encantadoras zonas costeras, el estado ofrece una diversidad que satisface una variedad de preferencias. Las ciudades históricas, los festivales culturales y un clima templado contribuyen a una experiencia de jubilación satisfactoria.
*Texas: Texas combina la vida urbana con la vida rural, lo que la convierte en una opción atractiva para los jubilados. Ciudades como Austin, Dallas y Houston brindan enriquecimiento cultural y atención médica de primer nivel. La ausencia de un impuesto estatal sobre la renta en Texas también aumenta su atractivo al ofrecer alivio financiero.
*Nevada: El Estado Plateado tiene más que ofrecer a los jubilados que el brillo de Las Vegas. Ciudades como Reno ofrecen una alternativa más tranquila a Las Vegas, y la ausencia de impuestos estatales sobre la renta es un beneficio financiero importante. Además, los diversos paisajes y comunidades de Nevada satisfacen a quienes buscan una jubilación con variedad.
Elegir un destino para la jubilación es una decisión profundamente personal influenciada por múltiples factores, incluidas las preferencias de estilo de vida y las consideraciones financieras. Tómese un tiempo, explore sus opciones, sopese sus prioridades y emprenda el viaje para encontrar el estado que se alinee perfectamente con sus sueños de jubilación.
¿Y si resulta que el estado de jubilación de sus sueños no es uno de los cinco enumerados anteriormente? No hay problema.