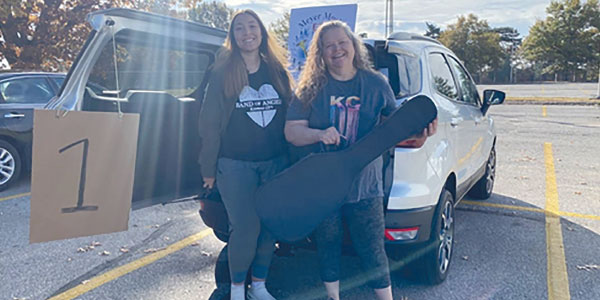 By Tere Siqueira
Organizers of a partnership involving the Kansas City, Missouri, government; the Kansas City Chiefs pro football team; and Re.Use.Full, a Kansas City, Missouri-based nonprofit organization, hope an upcoming event will encourage community involvement and environmental awareness: Un-Dumpster Day.
Un-Dumpster Day will take place on Oct.7 from 9 a.m. to 1 p.m. at 1 Arrowhead Drive, Lot L, outside GEHA Field at Arrowhead Stadium, where the Chiefs play their home games. With a focus on items still in good condition, donations for reuse and/or recycling from Kansas City residents will be accepted, including clothing, furniture, electronics and books, event information states.
"This initiative stands as a symbol of our commitment to the environment and our community," event organizers commented. "It's about fostering a culture of giving and sustainability, making sure items that still have life are passed on, rather than discarded."
In addition, the event will feature free shredding to help residents safeguard personal information as they donate paper for recycling, event information states. Through collaboration with Ripple Glass, glass also will be accepted for recycling. Used tires may be disposed of as well.
For those with unusable items, recycling or scheduling a bulky item pickup is recommended.
For more information on Un-Dumpster Day, visit https://reusefull.org/un-dumpster-day-in-kcmo-october-2023/.
---
Chiefs, KCMO y Re.Use.Full se asocian para celebrar el Un-Dumpster Day
Los organizadores de una asociación en la que participan el gobierno de Kansas City, Missouri; el equipo de fútbol americano profesional Kansas City Chiefs; y Re.Use.Full, una organización sin ánimo de lucro con sede en Kansas City, Missouri, esperan que su próximo evento "Un-Dumpter Day" fomente la participación de la comunidad y la concienciación medioambiental.
Este día se celebrará el 7 de octubre de las 9:00 a la 13:00 en 1 Arrowhead Drive, lote L, fuera del GEHA Field del estadio Arrowhead, donde los Chiefs juegan sus partidos en casa. Centrándose en los artículos que aún están en buen estado, se aceptarán donaciones de residentes de Kansas City para su reutilización y/o reciclaje, incluyendo ropa, muebles, aparatos electrónicos y libros, indica la información del evento.
"Esta iniciativa es un símbolo de nuestro compromiso con el medio ambiente y nuestra comunidad", comentaron los organizadores del evento. "Se trata de fomentar una cultura de donación y sostenibilidad, asegurándonos de que los artículos que aún tienen vida se transmiten, en lugar de desecharse".
Además, según la información del evento, se ofrecerá un servicio gratuito de trituración para ayudar a los residentes a salvaguardar su información personal cuando donen papel para reciclar. En colaboración con Ripple Glass, también se aceptará vidrio para reciclar. También se podrán desechar neumáticos usados.
Para aquellos con artículos inservibles, se recomienda reciclar o programar una recolección de artículos voluminosos.
Para más información sobre el Un-Dumpter Day, visite https://reusefull.org/un-dumpster-day-in-kcmo-october-2023/.