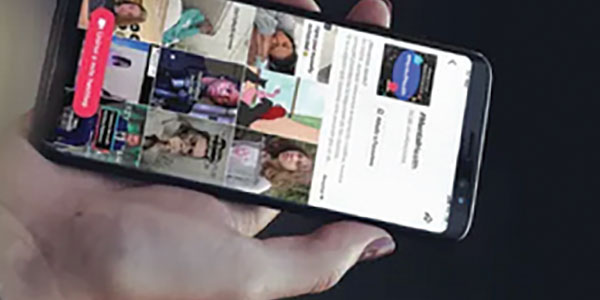 Analysis by Chara
For many years, Google has been the place online for people to find information.
But with the rise of social media platforms, researchers are noticing a shift in how younger generations are seeking and consuming information. According to several researchers, younger generations tend to look for instant updates, diverse perspectives and engaging content, making social media platforms a preferred source of information for many.
Reasons why younger generations are increasingly turning to social media, rather than relying on search engines like Google, include the following:
*Sense of community: Social media platforms have become virtual communities where users can share and discover content, and interact with other users.
*Variety of information: From news updates to long-form articles, social media offers a wide range of information, presented in formats that users consider visually appealing. Moreover, the platforms enable real-time discussions.
*Content curation: One reason why social media has gained traction is its personalized content curation algorithms. As users interact with content and engage with specific topics, social media platforms analyze their preferences and behavior to deliver tailored information. This curated experience saves time and ensures that users receive content that aligns with their interests and values.
*Accessibility by phone: Smartphones and iPhones have revolutionized the way people access information. Social media platforms are mobile-friendly, offering seamless access to information while people are on the go.
*User-friendliness: Younger generations, who are more likely to be tech-savvy and connected, appreciate the convenience and ease of use that social media platforms provide.
*Accessibility to experts: Younger generations find that they're able to reach experts such as scientists and doctors for answers to their questions.
---
Las generaciones más jóvenes prefieren redes sociales a Google para buscar información
Durante muchos años, Google ha sido el lugar en línea para que las personas encuentren información.
Pero con el auge de las plataformas de redes sociales, los investigadores están notando un cambio en la forma en que las generaciones más jóvenes buscan y consumen información. Según varios investigadores, las generaciones más jóvenes tienden a buscar actualizaciones instantáneas, perspectivas diversas y contenido atractivo, lo que convierte a las plataformas de redes sociales en una fuente de información preferida para muchos.
Las razones por las que las generaciones más jóvenes recurren cada vez más a las redes sociales, en lugar de confiar en los motores de búsqueda como Google, incluyen las siguientes:
*Sentido de comunidad: las plataformas de redes sociales se han convertido en comunidades virtuales donde los usuarios pueden compartir y descubrir contenido e interactuar con otros usuarios.
*Variedad de información: desde actualizaciones de noticias hasta artículos extensos, las redes sociales ofrecen una amplia gama de información, presentada en formatos que los usuarios consideran visualmente atractivos. Además, las plataformas permiten discusiones en tiempo real.
*Curación de contenido: una de las razones por las que las redes sociales han ganado terreno son sus algoritmos de curación de contenido personalizados. A medida que los usuarios interactúan con el contenido y se involucran con temas específicos, las plataformas de redes sociales analizan sus preferencias y comportamiento para brindar información personalizada. Esta experiencia curada ahorra tiempo y garantiza que los usuarios reciban contenido que se alinee con sus intereses y valores.
*Accesibilidad por teléfono: Los teléfonos inteligentes y los iPhones han revolucionado la forma en que las personas acceden a la información. Las plataformas de redes sociales son aptas para dispositivos móviles y ofrecen acceso continuo a la información mientras las personas están en movimiento.
*Facilidad de uso: las generaciones más jóvenes, que tienen más conocimientos de tecnología y están más conectadas, aprecian la conveniencia y la facilidad de uso que brindan las plataformas de redes sociales.
*Accesibilidad a expertos: las generaciones más jóvenes descubren que pueden comunicarse con expertos, como científicos y médicos, para obtener respuestas a sus preguntas.