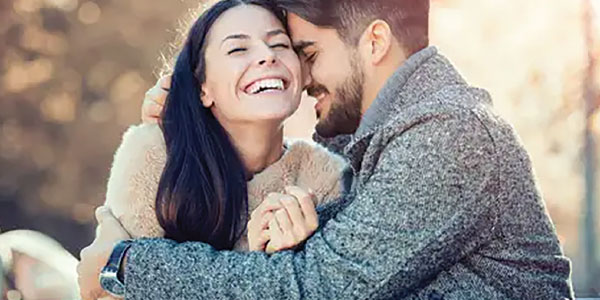 MAYBE YOU LEARNED HOW TO LOVE IN A WRONG WAY. MAYBE YOU DID NOT HAVE A REFERENCE OF LOVE IN YOUR LIFE.
Love is a fundamental human need that brings joy, comfort, and meaning to our lives. It's not only about receiving love from others but also about recognizing that you deserve love. In this article, we'll explore the theme of self-worth and why every individual deserves to be loved. We'll delve into the importance of self-love, the role of self-esteem, and how embracing your authentic self can lead to more fulfilling relationships.
Self-Love as the Foundation:
To understand why you deserve to be loved, you must first embrace self-love. Self-love is the cornerstone of healthy relationships and emotional well-being.
The Connection Between Self-Worth and Love:
Examine the close relationship between self-worth and experiencing love from others.
Overcoming Negative Self-Perception:
Many people struggle with negative self-perceptions that hinder their ability to feel deserving of love.
Authenticity and Vulnerability:
Authenticity is attractive and invites love into our lives.
The Power of Healthy Boundaries:
Understanding your self-worth also involves setting and maintaining healthy boundaries in relationships.
Celebrating Imperfections:
Perfection is an unrealistic standard that can hinder self-acceptance. E
Finding Love in All Forms:
Highlight that love is not limited to romantic relationships. Friends, family, and community can also provide love and support.
Conclusion:
In conclusion, the belief that you deserve to be loved is fundamental to a fulfilling and happy life. It starts with self-love, recognizing your self-worth, and embracing your authentic self. By overcoming negative self-perceptions, setting healthy boundaries, and celebrating imperfections, you can cultivate a strong sense of deserving love. Love comes in various forms, and everyone is capable of giving and receiving it. Remember that you are worthy of love, and as you believe in your own worth, you can attract more love and positivity into your life.
---
Por qué mereces ser amado
QUIZÁS APRENDISTE A AMAR DE UNA MANERA EQUIVOCADA. QUIZÁS NO TUVISTE UNA REFERENCIA POSITIVA DE AMOR EN TU VIDA. QUIZAS NO ENTIENDE PORQUE SUFRE TANTO POR ALGUIEN QUE NO TE QUIERE.
El amor es una necesidad humana fundamental que aporta alegría, consuelo y significado a nuestras vidas. No se trata sólo de recibir amor de los demás sino también de reconocer que mereces amor. Cada indivíduo merece ser amado. Profundizaremos en la importancia del amor propio, el papel de la autoestima y cómo aceptarte a ti mismo y tener relaciones más satisfactorias.
El amor propio como fundamento:
Para entender por qué mereces ser amado, primero debes abrazar el amor propio. El amor propio es la piedra angular de las relaciones sanas y del bienestar emocional.
La conexión entre la autoestima y el amor:
Examine la estrecha relación entre la autoestima y experimentar el amor de los demás.
Superar la autopercepción negativa:
Muchas personas luchan con autopercepciones negativas que obstaculizan su capacidad de sentirse merecedoras de amor.
Autenticidad y Vulnerabilidad:
La autenticidad es atractiva e invita al amor a nuestras vidas.
El poder de los límites saludables:
Comprender su autoestima también implica establecer y mantener límites saludables en las relaciones. Reconocer cuando una persona tiene que irse de tu vida porque ya no te hace feliz.
Encontrar el amor en todas sus formas:
Comprender que el amor no se limita a las relaciones románticas. Los amigos, la familia, tu solo, y la comunidad también pueden brindar amor y apoyo.
Conclusión:
En conclusión, creer que mereces ser amado es fundamental para una vida plena y feliz. Comienza con el amor propio, el reconocimiento de tu autoestima y la aceptación de tu yo auténtico. Al superar las autopercepciones negativas, establecer límites saludables y celebrar las imperfecciones, puedes cultivar un fuerte sentido de amor digno. El amor se presenta en diversas formas y cada uno es capaz de darlo y recibirlo. Recuerda que eres digno de amor y, si crees en tu propio valor, podrás atraer más amor y positividad a tu vida.