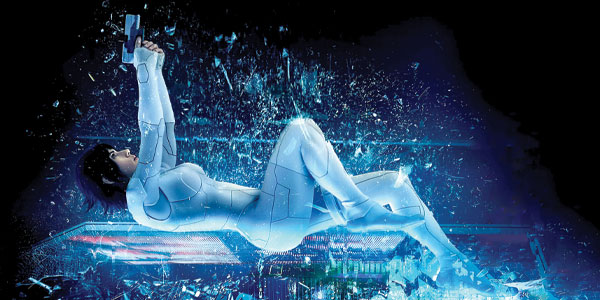 El alma de la máquina
Película basada en un manga y ambientada en el Japón del futuro, donde nos presenta a una policía "cyborg" (Scarlett Johansson) que intenta atrapar a un hacker informático.
Basada en la internacionalmente aclamada saga de ciencia ficción, "GHOST IN THE SHELL" narra la historia de the Major, un híbrido cyborg-humano femenino único en su especie, de operaciones especiales, que dirige un grupo operativo de elite llamado Sección 9. Consagrada a detener a los extremistas y criminales más peligrosos, la Sección 9 se enfrenta a un enemigo cuyo objetivo principal consiste en anular los avances de Hanka Robotic en el campo de la ciber-tecnología.