Today, Lebron James announced that he is leaving Miami to play with the Cleveland Cavaliers.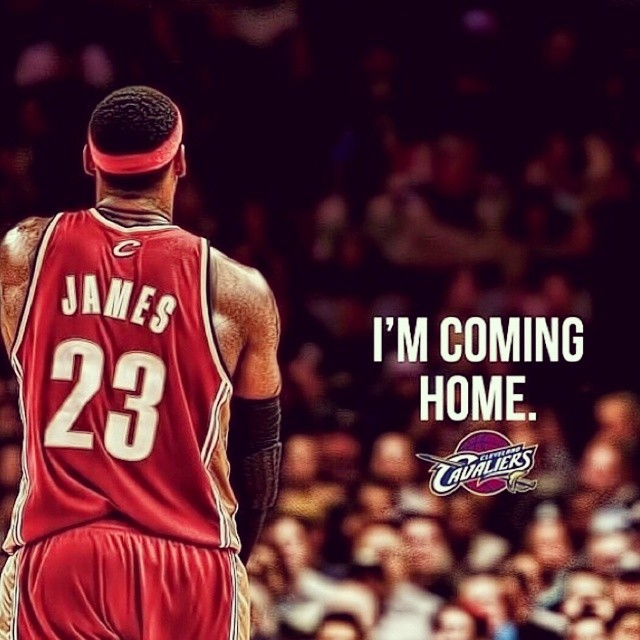 LeBron James announced today that he will return to Cleveland and play with the Cavaliers.
In an announcement that came earlier than expected, King James made it known that he will be leaving Miami to return home to Cleveland to play the next NBA season.
All indications are that he wants to return to win additional titles and luckily for KU alumni, Andrew Wiggins he will get a chance to play with the all-star player.
Teams across the league were scrambling to make adjustments as free agency was looming on the timetable.
Las Vegas sports books have already placed Cleveland 23 to 1 odds to win the basketball championship next season after the announcement.