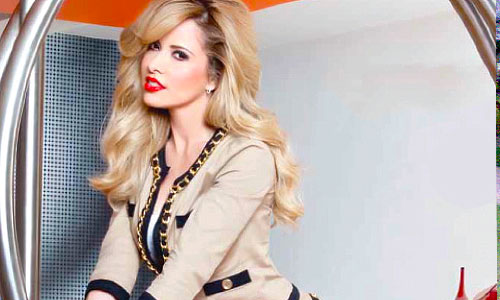 Gloria Trevi habría rechazado participar de una segunda temporada del reality show sobre su vida, a pesar de la jugosa oferta económica que le hicieron.
Fuentes cercanas a la cantante aseguran que el reality, que será estrenado en octubre por la cadena Telemundo, ha gustado tanto a los ejecutivos del canal, que ya le propusieron la segunda temporada del mismo, con una envidiable oferta económica, pero Gloria les dijo que no.
Al parecer los problemas que ha tenido con su marido Armando Gómez serían el motivo del no, ya que él no quiere que se siga exponiendo la vida de su familia y principalmente la de sus hijos, Ángel Gabriel y Miguel Armando
[divider]
Gloria Trevi has refused second season of reality show
Gloria Trevi has refused to participate in a second season of the reality show about her life, despite the juicy offer that was made to her​​.
Sources close to the singer say the reality show, which will be released in October on Telemundo, is liked by executives of the channel, and they proposed the second season of it, with an enviable financial offer, but Gloria told them no.
Apparently the problems is with her ​​husband Armando Gomez  because he does not want to continue exposing the lives of his family and especially their children, Angel Gabriel and Miguel Armando.