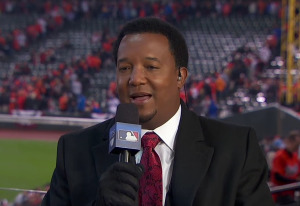 Pedro Martinez, TBS post game commentator announced that "Los Royals son Fuera de Liga" (Out of their league) after #Royals defeat #Orioles 6-4 in game 2 of playoffs.
He went on to declare that the Royals are going to be hard to beat and that teams facing them would have to "Pick their Poison" since the Royals would likely win against their opponents.
Next game is Monday at Kauffman Stadium.