(CNN Español) – La actriz Elizabeth Peña murió de causas naturales tras una breve enfermedad este martes, confirmó a CNN su representante, Gina Rugolo.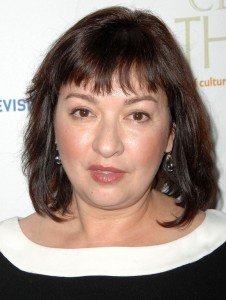 Entre muchos papeles, Peña es conocida por su personaje como la madre de Sofía Vergara en Modern Family.
La actriz, nacida en Nueva Jersey y de ascendencia cubana, dio voz al personaje Mirage en Los increíbles de Pixar.
Se dio a conocer en Hollywood con el papel de Aurelita en El Super en 1979 y participó en producciones como La Bamba (1987) y Jacob's Ladder (1990).
Murió en Los Ángeles.
---
Actress Elizabeth Peña dies at 55 years of age.
(CNN) – Actress Elizabeth Peña died of natural causes after a brief illness on Tuesday , his representative confirmed to CNN , Gina Rugolo.
Among many roles , Pena is known for her role as the mother of Sofia Vergara in Modern Family .
The actress , born in New Jersey and of Cuban descent, she gave voice to the character Mirage in Pixar's The Incredibles .
He became known in Hollywood with the role of Aurelita El Super in 1979 and participated in productions such as La Bamba (1987) and Jacob 's Ladder (1990 ) .
She died in Los Angeles