Roger Espinoza regresa a Sporting KC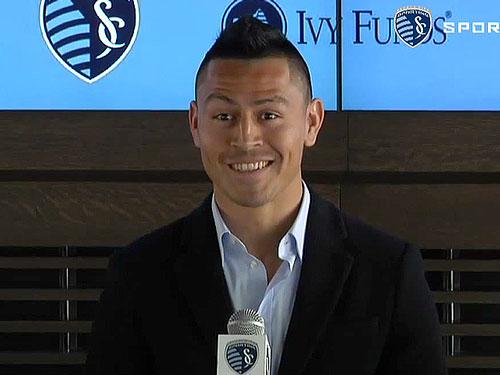 (January 6, 2015) — Sporting Kansas City has signed 28-year-old Honduran midfielder Roger Espinoza, the club announced on Tuesday. Espinoza began his professional career in Kansas City (2008-2012) before moving abroad to join Wigan Athletic (2013-2014) in England.
In his final season with Sporting KC, Espinoza was an MLS All-Star and helped lead the club to the 2012 Lamar Hunt U.S. Open Cup championship. He made 130 appearances for Sporting Kansas City across all competition with two goals and 12 assists over five seasons.
He will be added to the team's roster for the 2015 season pending receipt of his International Transfer Certificate.
"Roger (Espinoza) was a big part of us establishing ourselves in Kansas City and Major League Soccer," Sporting KC Manager Peter Vermes said. "Now Roger returns to a club that has continued its evolution and he has the ability to help take us to the next level. It is rare for a player to leave a club and then come back, but this situation from day one has been great and we are very happy for Roger to don the Sporting Kansas City jersey again."
"I'm thrilled to be back in Kansas City," Espinoza said. "I always knew I would come back some day and I could not be more excited to re-join this club. I'm ready to get back to work and help this team win another championship."