Plane skids off runway at NYC's LaGuardia Airport in snowstorm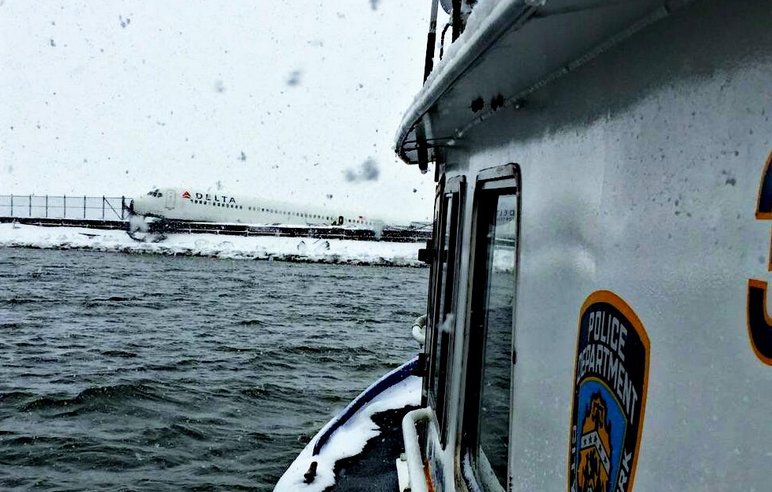 A potentially dangerous situation was avoided as a Delta plane, Flight 1086 from Atlanta to LaGuardia, slid off the left side of the runway according to a statement from the Federal Aviation Administration (FAA). The accident occurred shortly after 11 a.m., and it appears the plane crashed through a fence. All 125 passengers and five crew members on board were safely taken off of the MD-88 aircraft according to statement from Port Authority officials.
The accident was being attributed to the poor visibility and heavy snow that has been affecting the area today.
https://instagram.com/p/z2kcdEiNtE/?modal=true