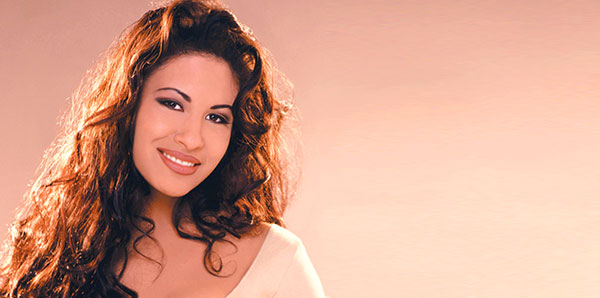 Selena vitual
La familia de Selena desarrolla un proyecto para que la 'Reina del Tex-mex' grabe nuevas canciones e incluso salga de gira La familia Quintanilla se han aliado con la compañía californiana Acrovirt, especializada en la "virtualización de los seres humanos", para que creen una imagen digital en tercera dimensión de la cantante para que "camine, hable, cante y baile", de nuevo, a dos décadas de su deceso.
El proyecto lleva por nombre "Selena the one" (Selena la única) y tiene la finalidad de que la nueva imagen les permita lanzar nuevas producciones de la Reina del Tex-mex para deleite de sus miles de seguidores, estre el nuevo material habrá canciones, videos musicales, un documental que se emitiría el próximo año y hasta se realizará una gira en 2018.
Virtual Selena
Selena 's family is developing a project for the 'Queen of Tex – mex ' to record new songs and even go on tour.
The Quintanilla family have partnered with Acrovirt a California company specializing in the " virtualization of human beings " , that creates a three-dimensional digital image of the singer to "walk , talk , sing and dance " , again, two decades after her death.
The project is called "Selena la Unica" (Selena one and only) and aims to develop a new virtual image will allow them to launch new productions of the "Queen of Tex – mex" to the delight of his thousands of followers.
The new material will include songs , music videos, a documentary to be broadcast next year and even a tour will take place in 2018 .