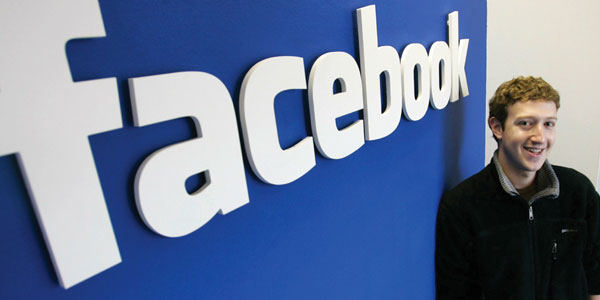 Mark Zuckerberg tenía sólo 25 años cuando fundó Facebook, la plataforma de redes sociales mas popular y rentable a nivel mundial.
Afortunadamente, Zuckerberg cuya compañía vale más de $13.5 billones, ha inspirado a millones de jóvenes profesionales para formar ideas innovadoras y únicas.
Esto es evidente por la lista que sacó Forbes este año de los empresarios más inspiradores menores de 25 años. Entre ellos se encuentra Sarah Tulin, fundadora de Oxie, el primer purificador de aire portátil; y Adam Lipecz, creador de Codie, el robot de juguete diseñado para enseñar a los niños a leer y escribir patrones de codificación a una edad temprana.
De acuerdo a  Forbes, "jóvenes fundadores (de compañías) trabajando en problemas ambiciosos enfrentan grandes obstáculos. Pero los que tienen éxito incrementarán un valor significativo a – o incluso ayudarán a construir- el futuro de nuestro mundo."
La conclusión es la siguiente; si tienes una idea ponla en papel o en un folder en el computador y créala. Crea un plan de negocio, pon metas y trabaja hacia ellas; así como cualquier joven y exitoso profesional. Finalmente, sigue siendo un innovador y no pierdas el enfoque.
Quien sabe, tal vez te conviertas en el siguiente Mark Zuckerberg.
---
Young entrepreneurs can conquer the future  
Commentary by Paula Alzate
Mark Zuckerberg was only 25 years old when he founded Facebook, the world's most popular and profitable social media platform.
Fortunately, Zuckerberg, whose company is worth more than $13.5 billion, is inspiring millions of young professionals to come up with innovative, unique ideas. That's evident from Forbes' 2015 list of new inspiring entrepreneurs under the age of 25. Those honored by the magazine include Sarah Tulin, founder of Oxie, the first smart, wearable air purifier; and Adam Lipecz, creator of Codie, a toy robot designed to educate children in reading and writing coding patterns at an early age.
According to Forbes, "Young (company) founders working on ambitious problems face tremendous odds. But the successful ones will add significant value to – or even help build – our future world."
The bottom line is this: If you have an idea, put it on paper or a computer file and develop it. Develop a business plan, set goals and working toward them, just like any other young, successful entrepreneur. Finally, keep being an innovator and don't lose focus.  
Who knows? You might be the next Mark Zuckerberg.