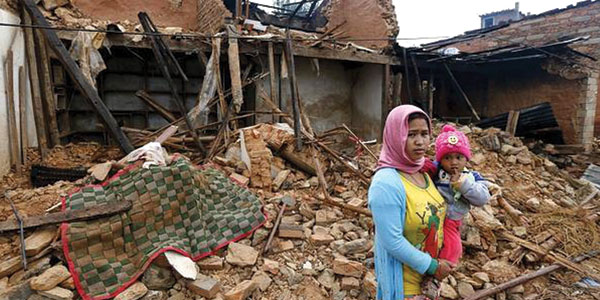 La red social Facebook compiló los temas de 2015 que mostraron una popularidad mayor en la red de medios de comunicación social y los publicó en su página Web "2015 Revisión del Año". Facebook clasificó a los 10 mejores temas en la lista siguiente:
10. El incidente en Charleston, Carolina del Sur, y el debate de la bandera de Confederación
9.Protestas en Baltimore
8.Ataque de Charlie Hebdo
7. Lucha contra ISIS
6. Igualdad de matrimonio
5. Crisis de la deuda griega
4. Terremoto en Nepal
3. Guerra civil en Siria y crisis de refugiados
2. Ataques terroristas en París el 13 de noviembre
1. La elección presidencial en EE.UU.
Facebook también está ofreciendo compilaciones de temas más populares del año en diversas categorías, incluyendo películas, artistas, políticos y deportistas. La red social también está proporcionando a los usuarios con su propio año en las listas de revisión, mostrando sus mensajes más populares durante el año.
Otras plataformas de medios sociales contemplaron el año 2015 de manera similar. YouTube, por ejemplo, llevó a cabo su campaña de #YouTubeRewind mediante la publicación de un video de los videos más populares del 2015 y dio a conocer los canales más populares que sirvieron varias comunidades e intereses.
---
Facebook posts 2015's most popular topics
By Melissa Arroyo
Facebook compiled the topics of 2015 that trended the most on the social media network and published them on its "2015 Year in Review" Web page. It ranked the top 10 topics on the following list:
10. Charleston, S.C., shooting and Confederate flag debate
9. Baltimore protests
8. Charlie Hebdo attack
7. Fight against ISIS
6. Marriage equality
5. Greek debt crisis
4. Nepal earthquakes
3. Syrian civil war and refugee crisis
2. Nov. 13 terrorist attacks in Paris
1. U.S. presidential election
Facebook also is offering compilations of the year's most popular topics in various categories, including movies, entertainers, politicians and athletes. The social network also is providing users with their own year in review lists, displaying their most popular posts during the year.
Other social media platforms reflected on 2015 in similar fashion. YouTube, for example, staged its #YouTubeRewind campaign by posting a video of 2015's most popular videos and showcasing the most popular channels that served various communities and interests.