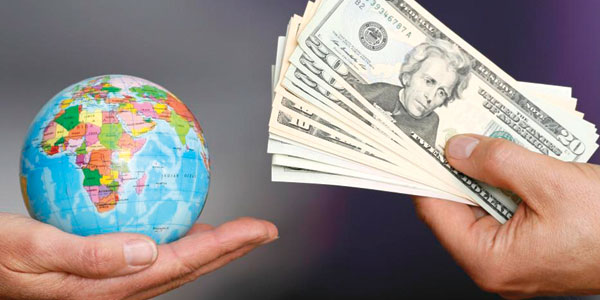 Expertos esperan que la economía mundial sea más fuerte en 2016 comparado con la del 2015 – un año en el que el dólar fue más fuerte que otras monedas, en particular las economías basadas en pesos como México, Colombia y Chile.
Según un informe de la CNN, la economía mundial va a desarrollar nuevos mercados y estabilizar los existentes durante el año 2016. Al mismo tiempo, se espera que la economía de Estados Unidos siga siendo entre las más fuertes del mundo, generando empleo, con un dólar fuerte y salarios más altos.
Además, las materias primas globales, como el petróleo tendrán precios equilibrados. Según la CNN, habrá un ligero aumento en los precios del petróleo, oro y gas natural, lo que ayudará a estabilizar la economía en el segundo semestre de 2016.
_________________________________________________________________________________________________________
Stronger global economy expected in 2016
By Paula Alzate
Experts are expecting the global economy to be stronger in 2016 than it was in 2015 – a year in which the U.S. dollar was stronger than other currencies, particularly the peso-based economies of Mexico, Colombia and Chile.   
According to a CNN report, the global economy will develop new markets and stabilize existing ones during 2016. At the same time, the U.S. economy is expected to continue to be among the world's strongest, generating employment, with a strong dollar and higher salaries.  
In addition, global commodities such as oil will have balanced prices. According to CNN, there will be a slight increase in petroleum, gold and natural gas prices, which will help stabilize the economy in the second half of 2016.