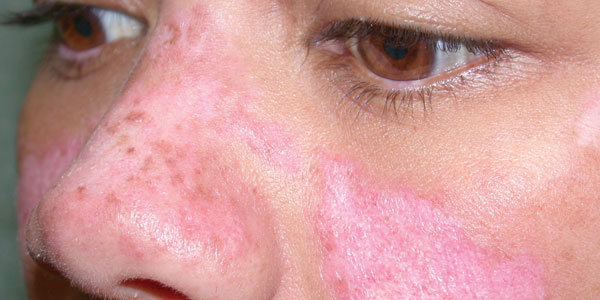 Un experimento reciente mostró algo de esperanza en la curación del lupus, una enfermedad que inflige graves daños en las células T del cuerpo y afecta a 105 millones de estadounidenses, según la Fundación de Lupus de América.
Healthline.com informó que una combinación de dos medicamentos existentes podrían ser la clave para curar el lupus.
Al utilizar estos medicamentos en experimentos para tratar el lupus en ratones, los fármacos inhibieron algunos senderos metabólicos en las células inmunes de los animales y no afectaron a las células T en ratones sanos.
La investigación es el primer experimento detallado en producir resultados positivos y en mostrar una posible cura para esta enfermedad.
Científicos de la Universidad de Florida afirman que "los medicamentos también pueden utilizarse de forma segura y a un costo modesto en las células humanas." Sin embargo, Healthline.com informa que, antes de usar los medicamentos en los seres humanos , los científicos necesitan hacer experimentos adicionales y comparar los resultados con el estudio reciente para ver si los resultados son similares.
________________________________________________________________________________________________________
Experiment reveals possible cure for lupus
By Paula Alzate
A recent experiment showed some hope in curing lupus, a disease that inflicts severe damage on the body's T cells and affects 105 million Americans, according to the Lupus Foundation of America.
Healthline.com reported that a combination of two existing drugs might be the key to curing lupus. When used in experiments to treat lupus in mice, the drugs inhibited some metabolic trails in the animals' immune cells and didn't affect the T cells in healthy mice.
The research is the first detailed experiment to produce positive results and show a potential cure for lupus.
University of Florida scientists claim "the drugs can also be used safely and at a modest cost in human cells." However, Healthline.com reports that, before using the drugs on humans, scientists need to do additional experiments and compare the results with the recent study to see if the results are similar.