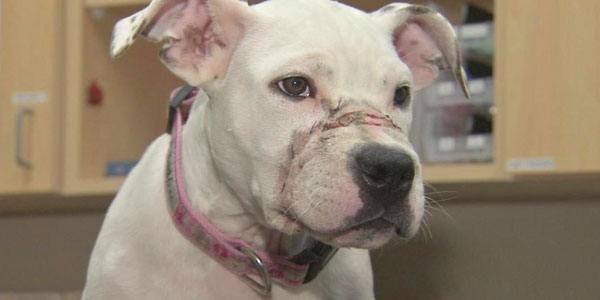 El FBI recientemente comenzó a recopilar datos sobre delitos de abuso de animales a través del Sistema de Información basado en Incidentes Nacional para determinar el número de personas que maltratan animales.
Mediante la recopilación de los datos, que estarán disponibles para el público en 2017, el FBI espera reducir el número de delitos relacionados con el abuso de animales. También espera identificar a quienes cometen delitos de abuso de animales y ayudar a prevenir los delitos más graves.
"(Activistas por los derechos animales) creen que la crueldad hacia los animales … es un indicador temprano de los delitos violentos", dijo Amy Blasher, jefe de la unidad del FBI. "Y eso es realmente lo que llevó a las discusiones con nuestros socios de la ley en todo el país."
Según un artículo publicado en línea en el sitio Web de VICE News, maltrato hacia los animales es un delito mayor de clase A en 13 estados. Se puede clasificar en cuatro categorías: el abandono; el abuso y la tortura intencional; abuso organizado, como las peleas de gallos y las peleas de perros; y el abuso sexual.
Activistas y organizaciones de derechos de los animales, como las Personas para el Tratamiento Ético de los Animales (PETA) están pidiendo a los estadounidenses ayudar a los animales reportando las personas que maltratan a los animales. Para obtener más información sobre el abuso de los animales o para reportar un caso de del maltrato animal visite el sitio web de PETA http://www.peta.org.
---
FBI gathering animal abuse data
By Paula Alzate
The FBI recently began collecting data on animal abuse crimes through the National Incident-Based Reporting System to determine the number of people mistreating animals.
By collecting the data, which will be available to the public in 2017, the FBI hopes to decrease the number of animal abuse-related crimes. It also hopes to identify those who commit animal abuse crimes and help prevent more serious crimes.
"(Animal rights activists) believe that animal cruelty … (is) an early indicator of violent crime," said Amy Blasher, FBI unit chief. "And that's really what led the discussions with our law enforcement partners throughout the country."
According to an article posted online at VICE News' Web site, animal cruelty is a Class A felony in 13 states. It can be classified into one of four categories: abandonment; intentional abuse and torture; organized abuse, such as cockfighting and dogfighting; and sexual abuse.
Animal rights activists and organizations such as the People for Ethical Treatment of Animals (PETA) are asking Americans to help animals by reporting people who mistreat animals. For more information about animal abuse or to report a case of animal abuse visit the PETA Web site at http://www.peta.org.