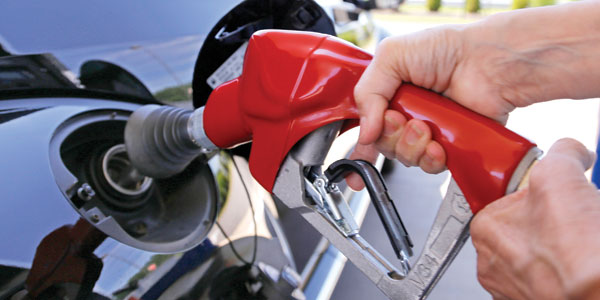 Los precios del combustible han sido menos de $2 durante los últimos meses – y los expertos predicen que la tendencia continuará.
La situación es un caso de abundancia en la economía, donde el nivel de oferta supera el nivel de demanda, por lo tanto los precios del petróleo han bajado para que coincida con el exceso de oferta.
Los expertos también consideran que los precios bajos del combustible pueden ser parte de una crisis del petróleo que está sujeto en parte a las propias compañías petroleras. Según CNN, las compañías petroleras estaban comprando petróleo por $100 por barril. Muchos de ellos hicieron préstamos para comprar el petróleo, pensando que los precios podrían seguir siendo el mismo. Sin embargo, los precios del petróleo se han desplomado de $100 por barril a cerca de $30, dejando a las empresas en un estado que no pueden pagar sus deudas.
La crisis está afectando a muchos países, en particular los países sudamericanos como Perú, Bolivia, Ecuador y Colombia. Manuel Benavidez, un residente de Kansas City originario de Ecuador, dijo que su familia está preocupada por la situación.
"Usted no lo ve aquí," dijo Benavidez. "Mi hermano trabaja … (para) una empresa petrolera en Perú – y a ellos ya le dijeron que el lugar donde trabajan lo van a cerrar."
Según Benavides, las compañías petroleras en Perú están disparando miles de empleados cada día.
"Mi hermano me dice que las personas con buenas posiciones ni siquiera tienen garantizado los puestos," dijo. "Algunas (empresas) pueden venir un día y decir: "No podemos darnos el lujo de tenerlo a usted o nosotros no lo necesitamos más."
Según CNN, lo que la industria del petróleo está experimentando es similar a la crisis del petróleo de 1986. Durante esa crisis, "el 27 por ciento de las compañías de explotación y producción terminaron en quiebra," dejando a miles de personas desempleadas, la agencia de noticias informó recientemente.
____________________________________________________________________________________________________________________________
Precios de gasolina relacionados con crisis petrolera
By Paula Alzate
Fuel prices have been less than $2 for the past several months – and experts are predicting the trend will continue.
The situation is a case of economy surplus, where the level of supply exceeds the level of demand. Oil prices have dropped to match the glut of supply.
Experts also consider the low fuel prices to be part of an oil crisis that's linked partly to the oil companies themselves. According to CNN, oil companies were buying oil for $100 per barrel. Many of them borrowed money to buy the oil, thinking the prices would remain the same. Instead, oil prices have plummeted from $100 per barrel to about $30, leaving the companies unable to pay off their debts.
The crisis is affecting many countries, particularly South American countries such as Peru, Bolivia, Ecuador and Colombia. Manuel Benavidez, a Kansas City area resident who's from Ecuador, said his family is concerned about the situation.
"You don't see it here," Benavidez said. "My brother works … (for) an oil company in Peru – and they (have) already told him that the oil well where he works will shut down."
According to Benavidez, the oil companies in Peru are firing thousands of employees each day.
"My brother tells me that people with good positions don't even have guaranteed jobs anymore," he said. "Some (companies) can come to you one day and say, 'We can't afford to have you or we don't need you anymore.' "
According to CNN, what the oil industry is experiencing is similar to the oil crisis of 1986. During that crisis, "27 percent of exploitation and production companies went bust," leaving thousands of people unemployed, the news agency reported recently.