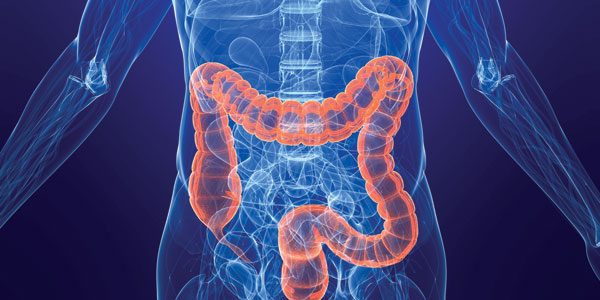 El mes del cáncer de colon ha comenzado.
A lo largo de marzo, organizaciones como la Alianza contra el Cáncer de Colon están haciendo esfuerzos concertados hacia los estadounidenses para hacerlos más conscientes de las formas en que pueden reducir las posibilidades de contraer la enfermedad y cómo se puede tratar, en caso de conseguirlo. Las organizaciones también están proporcionando información sobre el cáncer de colon en general.
Según la Sociedad Americana del Cáncer, el cáncer de colon es el tercer cáncer más común diagnosticado en hombres y mujeres estadounidenses. Se espera que cause 49,190 muertes sólo en 2016.
Los investigadores todavía están estudiando las causas del cáncer de colon. Sin embargo, los expertos en salud creen que hay algunos factores que aumentan el riesgo de contraer la enfermedad. Ellos incluyen la dieta, la edad, la raza y la historia familiar.
"La gran mayoría de las personas diagnosticadas con cáncer de colon son mayores de 50 años", de acuerdo con la Clínica Mayo. "(Además), los afroamericanos tienen las más altas tasas de incidencia de cáncer colorrectal y de mortalidad de todos los grupos raciales en los Estados Unidos."
Una dieta baja en fibra y alta en carnes rojas, alcohol y tabaco, la obesidad y el sedentarismo también puede aumentar las posibilidades de contraer cáncer de colon.
Algunos síntomas tempranos de cáncer de colon incluyen sangrado; debilidad y fatiga; pérdida de peso; dolor abdominal; y los cambios de heces, como la diarrea. Según la Sociedad Americana del Cáncer, si una persona comienza a experimentar estos síntomas, deben visitar a un médico para recibir tratamiento.
Cualquier persona mayor de 50 años de edad se recomienda someterse a exámenes anuales para detectar pólipos en el colon que pueden ser cancerosos y prevenir la propagación de cualquier tipo de cáncer que se encuentra.
Para obtener más información sobre el cáncer de colon, visite http://www.cancer.org/treatment/index.
_________________________________________________________________________________________________________
National Colon Cancer Awareness Month underway
By Paula Alzate
National Colon Cancer Awareness Month has begun.
Throughout March, organizations such as the Colon Cancer Alliance are making concerted efforts to make Americans more aware of the ways they can reduce their chances of getting the disease and how they can treat it, should they get it. Organizations also are providing information about colon cancer in general.
According to the American Cancer Society, colon cancer is the third most common cancer diagnosed among American men and women. It's expected to cause 49,190 deaths in 2016 alone.
Researchers are still investigating the causes of colon cancer. However, health experts believe there are some factors that increase the risk of getting the disease. They include diet, age, race and family history.
"The great majority of people diagnosed with colon cancer are older than 50," according to the Mayo Clinic. "(Moreover), African Americans have the highest colorectal cancer incidence and mortality rates of all racial groups in the United States."
A diet low in fiber and high in red meats, alcohol and tobacco use, obesity and a sedentary lifestyle also can increase the chances of getting colon cancer.
Some early symptoms of colon cancer include bleeding; weakness and fatigue; weight loss; abdominal pain; and stool changes, such as diarrhea. According to the American Cancer Society, if a person starts to experience those symptoms, they should visit a doctor immediately for treatment.
Anyone over age 50 is advised to undergo yearly tests to detect colon polyps that might be cancerous and prevent the spread of any cancer that's found.
For more information about colon cancer, visit http://www.cancer.org/treatment/index.