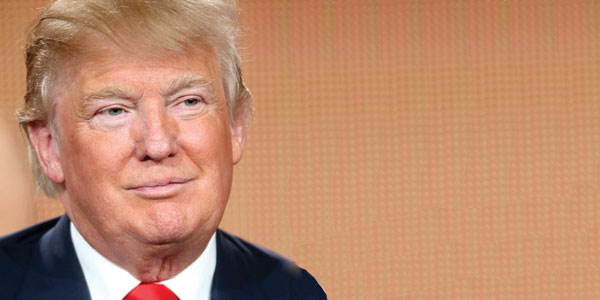 El último súper martes (15 de marzo) fue el acontecimiento más crítico para las primarias presidenciales del Partido Republicano.
Aunque Donald J. Trump fue el candidato más probable a ganar la nominación del partido republicano, él todavía está en juego. El partido republicano puso toda su energía y recursos en tratar de asegurarse de que dos cosas se llevaron a cabo el 15 de marzo para disminuir las posibilidades de Trump: mantener a Trump lejos de ganar en Florida y evitar que ganara en Ohio.
El senador estadounidense Marco Rubio de Florida y el gobernador John Kasich de Ohio fueron los únicos dos candidatos que pudieron derrotar "El Donald" en cualquiera de los estados. Rubio no pudo lograr la tarea en la Florida; Trump ganó "El estado del sol" con el 45,7 por ciento de los votos, frente al 27 por ciento del senador. Como resultado de ello, Rubio salió de la carrera, dejando a Kasich, Ted Cruz y Trump en la lucha el resto del camino.
Kasich, por su parte, ganó su estado natal de Ohio derrotando a Trump con más de 200.000 votos. Esto es importante, no porque le da al gobernador la oportunidad de ganar sino que no le dio a Trump los 66 delegados de Ohio; lo que lo han puesto en una mejor posición para ganar.
Kasich no ha dado ninguna indicación de abandono. Sin embargo, matemáticamente está fuera de la carrera; dejando así a Ted Cruz como el único candidato esperanzado para derrotar a Trump. El propio Cruz ha afirmado ser el único republicano que pueda vencer la polémica del candidato, diciendo: "América tiene ahora una opción clara en una carrera de dos hombres." Él ya está trabajando en su estrategia de ataque.
"En el futuro, la elección es sencilla," dijo, y luego preguntó retóricamente: "¿Quieren un candidato que comparte sus valores o un candidato que ha pasado décadas oponiéndose a sus valores?"
Todavía no podemos asumir quién asegurará la nominación republicana. Sin embargo, después del Super Martes más crítico, esto es muy claro: un candidato está fuera, otro es matemáticamente fuera y hay un candidato con la esperanza de derrotar al candidato más polémico de todos los tiempos.
---
​One out, one mathematically out and one hopeful
Commentary by Dermidio Juez-Perez
The latest Super Tuesday (March 15) was the most critical event for the Republican Party's presidential primaries yet.
Although frontrunner Donald J. Trump was the most likely candidate to win the Republican nomination, it was still up for grabs. The Republican establishment placed all its energy and funds in trying to ensure that two things took place on March 15 to decrease Trump's chances: keep Trump from winning in Florida and keep him from winning in Ohio.
U.S. Sen. Marcos Rubio of Florida and Gov. John Kasich of Ohio were the only two candidates who could defeat "The Donald" in either state. Rubio failed to archive the task in Florida. Trump won "The Sunshine State" with 45.7 percent of the vote, compared to the 27 percent for the senator. As a result, Rubio exited the race, leaving it to Kasich, Ted Cruz and Trump to fight it out the rest of the way.
Kasich, on the other hand, won his home state of Ohio, defeating Trump by more than 200,000 votes. This is important, not because it gives the governor a chance to win. Rather, it's vital because it didn't give Trump Ohio's 66 delegates, which would've put him in an even better position to win.
Kasich hasn't given any indication of dropping out. Mathematically, however, he's out of the race. So that leaves Ted Cruz as the only hopeful candidate to defeat Trump. Cruz himself has claimed to be the only Republican who can beat the controversial candidate, saying: "(America) now has a clear choice in a two-man race." He's already working on his attack strategy.
"Going forward, the choice is straightforward," he said, then asked rhetorically: "Do you want a candidate that shares your values or a candidate that has spent decades opposing your values?"
We still cannot assume who'll secure the Republican nomination. However, after the most critical Super Tuesday yet, this much is clear: one candidate is out, another is mathematically out and there's one hopeful candidate left with a chance at defeating the most controversial candidate of all time.