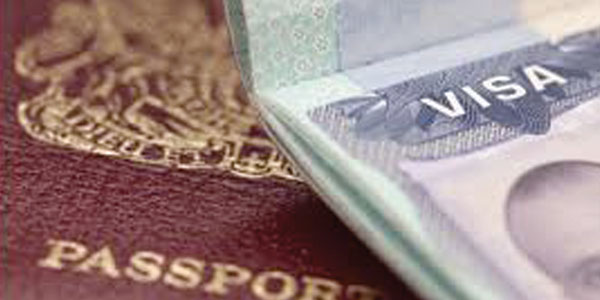 En muchas ocasiones, los empleadores necesitan patrocinar una visa de trabajo en nombre de un empleado, según BJ McCullick, abogada de inmigración que se especializa en visas ​​para empleo basada en McCrummen Immigration Law Group en North Kansas City, Mo.
Esas visas para empleados patrocinados incluye la visa de trabajo temporal H-1B. Muchos empleados con la visa H-1B provienen de programas de grado en los Estados Unidos, como los estudiantes internacionales que comenzaron como empleados tácticos ocupacionales antes de alcanzar el estatus H-1B.
Esta visa es para los empleados en un campo especializado, preferiblemente alguien con un título de licenciatura o superior. El Servicio de Ciudadanía e Inmigración de los Estados Unidos (USCIS, por sus siglas en inglés) describe en línea que sólo 85,000 visas H-1B se conceden cada año y 20,000 de esos son asignados a los solicitantes con títulos avanzados.
Hay varios factores que se tienen en cuenta durante el proceso de toma de decisiones, tales como el análisis de si hay o no hay una oferta de trabajadores cualificados en el área que puede llenar esa posición. Por ejemplo, esto favorece ocupaciones orientadas a la tecnología más que mercadotecnia o contabilidad, dijo McCullick.
Otro tipo de visa de trabajo es la visa agrícola temporal H-2A. Como su nombre indica, se otorga para satisfacer la demanda de los trabajadores agrícolas algunos meses al año.
También existe la visa de trabajo no agrícola temporal H-2B. Esta es una visa de trabajo temporal para otros empleos no agrícolas que son necesarios para satisfacer la demanda. Ni el H-2A ni el H-2B requieren estudios universitarios.
De acuerdo con McCullick, es importante recordar que el solicitante debe tener un registro limpio con inmigración y mantener pruebas documentadas de su estancia y su trabajo. En algunos casos, previamente sobrepasa la estancia de una visa de trabajo no podría dificultar posibilidades de obtener una de estas visas.
Para obtener más información o para programar una cita con McCullick, llame al (816) 221-5444 o por correo electrónico bj@kcimmigrationlaw.com.
---
Several types of work visas available for immigrant employees
By Melissa Arroyo
On many occasions, employers need to sponsor a work visa on behalf of an employee, according to BJ McCullick, an immigration attorney who specializes in employee visas at the McCrummen Immigration Law Group in North Kansas City, Mo.
Those employer-sponsored visas include H-1B temporary worker visas. Many H-1B workers come from degree programs in the United States, such as international students who started out in Optional Practical Training (OPT) before attaining H-1B status. This visa is for employees in a specialized field preferably someone with a bachelor's degree or higher. The U.S. Citizenship and Immigration Services states online that only 85,000 H-1B visas are granted every year – 20,000 of those are reserved for applicants with advanced degrees.
Several factors are taken into account during the decision-making process, such as analyzing whether or not the position is a "specialty occupation." For example, this favors technology-oriented occupations over marketing or business occupations, McCullick said.
Another type of worker visa is the H-2A temporary agricultural visa. As the name suggests, it's granted to meet the demand of agriculture workers as required by trends in production.
There's also the H-2B temporary non-agricultural worker visa. This is a temporary work visa for other non-agricultural jobs that are needed to meet the demand, such as construction or hotel workers. Neither the H-2A nor the H-2B require a degree.
According to McCullick, it's important to remember that the applicant must have a clean immigration record with documented evidence of their stay and their work. If you have any questions of whether a previous overstay could hinder obtaining a work visa, please contact McCullick.
For more information or to schedule an appointment with McCullick, call (816) 221-5444 or e-mail bj@kcimmigrationlaw.com.