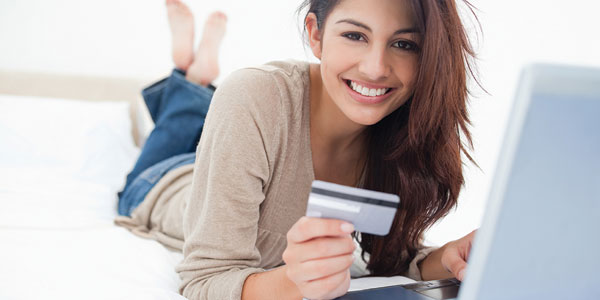 Quizás usted piense que tener una buena calificación de crédito no tiene ventajas, pero no es así. Algunas de las ventajas de tener una buena calificación de crédito incluyen las siguientes:
*Buenas tasas de interés hipotecarias: Cuando usted solicita un préstamo, lo primero que el posible prestamista revisa es su calificación de crédito. Una buena calificación de crédito lo hace el cliente ideal y mejora sus posibilidades de que le ofrezcan una atractiva tasa de interés.
*Aumentos del límite de las tarjetas de crédito: Tener una calificación alta de crédito le permitirá solicitar un aumento en los límites de crédito -una solicitud que su prestamista otorgará con frecuencia. Cuando se tiene un alto límite de crédito, a su vez agregará puntos a su calificación.
*Buenas tasas de interés cuando compra o renta un carro: Si tiene suerte, un vendedor de carros quizás le ofrezca una mejor oferta en sus tasas de interés mensuales porque saben que es posible que usted pagará la deuda.
*Buenas primas de seguro: Una buena calificación de crédito le da menores primas de seguro, que a aquéllos que tienen menores calificaciones de crédito.
*Ofertas de empleo: Algunos empleadores revisarán su calificación de crédito cuando consideren contratarlo. Si su calificación de crédito es baja, un posible empleador quizás dude en darle una oferta.
---
A good credit score has its advantages
Commentary by Chara
You might think that having a good credit score has no advantages, but that's not true. Some of the advantages of a good credit score include the following:
*Good mortgage rates: When you apply for a loan, the first thing a potential lender checks is your credit score. A good credit score makes you an ideal customer and improves your chances of being offered an attractive interest rate.
*Credit card limit increases: Having a high credit score will allow you to request an increase in your credit limits – a request your lender will often grant. And by having a high credit card limit you will, in turn, add points to your score.
*Good rates when buying or leasing a car: If you're lucky, a car dealer might offer you a better deal on your monthly rates because they know you're likely to pay what's owed.
*Good insurance rates: A good credit score will get you lower insurance premiums than those with lower credit scores.
*Job offers: Some employers will check your credit score when they're considering hiring you. If your credit score is low, a potential employer might hesitate to extend you an offer.