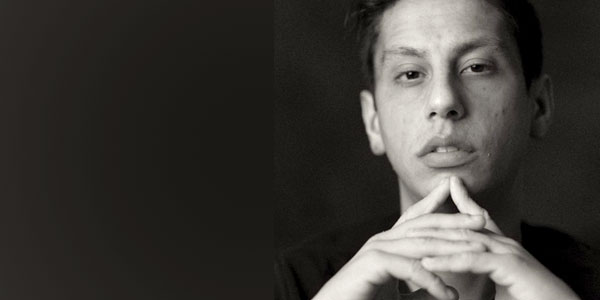 Parte II de una serie de dos componentes
Billy Ullery tuvo una segunda oportunidad en la vida.
Ahora, él quiere dar a otros una segunda oportunidad en la vida, también.
Como se informó en la Parte I de esta serie, el residente del condado de Johnson, Kan. recibió trasplantes de riñón y del hígado después de una espera de 578 días. Sabiendo que otras personas con problemas de órganos corporales no son tan afortunados, él quiere que la gente se registre para ser donantes de órganos.
"Sobre la base de lo que sabemos, más de 20 personas mueren cada día esperando un órgano", dijo Terra Ullery, madre de Billy. "Cada persona puede salvar hasta ocho vidas de las personas. Se puede dar el don de la vista a una persona, se puede dar el tejido a una víctima de incendio, se puede donar y mejorar la vida de hasta 50 personas. La única cosa en todo el mundo que puede curar algunas enfermedades se encuentra en cada uno de nosotros ".
Ahora a los 21 años de edad, recuperándose y reanudando su vida, Billy Ullery quiere continuar defendiendo la causa y darla a conocer mostrando la realidad de la situación. Para aquellos que están registrados como donantes de órganos, Ullery recomienda que compartan esos deseos con sus familias para garantizar que sean cumplidos.
"Menciónelo casualmente (con su familia)", dijo. "Sólo dígales que cuando ya no estés, que esto es lo que te gustaría hacer. No es necesario hablar con todos en su familia, pero si a uno que seria capaz de hacerle saber a los demás que esto era lo que tu querías ".
Según la familia Ullery, si su defensa puede salvar una vida, sus esfuerzos han valido la pena.
"No queremos asustar a la gente con nuestra historia", dijo Terra Ullery. "Esto llegó a nuestras vidas por una razón, y realmente queremos usar nuetro propósito para mostrar al público que la donación de órganos es algo bueno".
Para aprender más sobre la historia de Bill Ullery, los hechos acerca de la donación de órganos y cómo registrarse para convertirse en un donante de órganos, visite www.dontburyme.org.
_______________________________________________________________________________________________________
Ullery hopes to give others second chance at life
By Melissa Arroyo
Part II of a Two-Part Series
Billy Ullery got a second chance at life.
He wants to give others a second chance at life, too.
As was reported in Part I of this series, the Johnson County, Kan., resident received kidney and liver transplants after a 578-day wait. Knowing that others with bodily organ problems aren't as fortunate, he wants people to register to be organ donors.
"Based on what we know, more than 20 people are dying each day, waiting for an organ," said Terra Ullery, his mother. "Each person can save up to eight people's lives. You can give the gift of sight to someone, you can give tissue to fire victims, you can donate and enhance the lives of up to 50 people. The only thing in our whole world that can cure some diseases is in each of us."
Now 21 years old, recovering and resuming his life, Billy Ullery wants to continue to advocate for the cause and raise awareness by showing the reality of the situation. For those who are registered organ donors, Ullery recommends sharing those wishes with their families to ensure they're fulfilled.
"Bring it up casually (with your family)," he said. "Just tell them that, when you pass away, this is what you'd like to do. You don't have to talk to everyone in your family, but one who will be able to let everyone else know that this was what you wanted."
According to the Ullery family, if their advocacy can save one life, their efforts were worth it.
"We don't want to scare people with his story," Terra Ullery said. "This is something that we have a calling to (do). It came into our lives for a reason, and we really want our purpose of doing all this to show the public that organ donation is a beautiful thing."
To learn more about Bill Ullery's story, the facts about organ donation and how to register to become an organ donor, visit www.dontburyme.org.