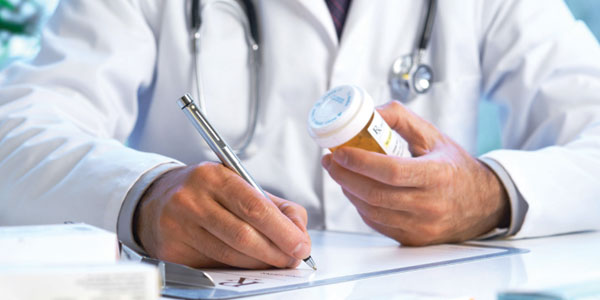 Después de un accidente, una cirugía oral o años de dolor de espalda, los analgésicos pueden llegar a ser un alivio enorme. Desafortunadamente, estos también pueden causar estragos en la vida de una persona, lo cual puede ser testificado por los 2,1 millones de estadounidenses adictos.
Los medicamentos para dolores, también denominado "opioides" – alteran los mensajes enviados al cerebro, lo que resulta en una alteración de la percepción del dolor. Con el tiempo y el uso constante de estos, el cuerpo humano desarrolla una dependencia que causa que resulte difícil dejar de tomarlos. Sin la droga, el paciente experimenta síntomas de abstinencia intensos tales como vómitos violentos y fiebre alta.
Para encontrar alivio, muchos pacientes que han sido medicados con analgésicos y luego dejan de usarlos vuelven a utilizarlos, creando un círculo vicioso de adicción. Por desgracia, muchos no pueden romper este ciclo. De acuerdo con los Centros para el Control y la Prevención de Enfermedades (CDC), cerca de 40 personas por día mueren por una sobredosis o mal uso de analgésicos.
Estas asombrosas estadísticas permiten exigir a los médicos la interrupción de los opioides en las prescripciones. Sin embargo, estudios han demostrado que muchas personas abusan de sus propias recetas, comprar analgésicos de las calles o comparten medicamentos con amigos.
Afortunadamente, el gobierno federal reconoce esta epidemia y está haciendo grandes esfuerzos en la lucha contra ella. Recientemente, el CDC recomendó que los médicos deben probar otros tratamientos antes de prescribir opioides. Si la droga fuese necesaria, el médico debe prescribir una dosis baja para comenzar. Además, la Administración de Alimentos y Medicamentos EE.UU. (FDA) ahora exige que todas las etiquetas de medicamentos para dolores deben tener advertencias y precauciones.
Por otra parte, a principios de julio, el Senado de EE.UU. aprobó una ley para desarrollar tratamientos y terapias para las personas adictas, en lugar de recurrir a la encarcelación de estas personas. Los científicos trabajan en desarrollar nuevas formas de combatir la epidemia, ya que la FDA ha aprobado recientemente una medicación para aliviar los síntomas de abstinencia.
Aunque las agencias gubernamentales están tomando las medidas necesarias para luchar contra la epidemia, al final del día es necesario que las personas también quieran ayudarse a sí misma. Por lo tanto, depende de uno dejar o no que estas drogas arruinen nuestra vida.
---
Fighting the opioid epidemic
Commentary by Carey Juez-Perez
After a car accident, oral surgery or years of back pain, painkillers can be a huge relief.
They also can wreak havoc on a person's life, as nearly 2.1 million addicted Americans can attest.
Pain medications – a.k.a., "opioids" – disable messages sent to the brain and spinal cord, resulting in an altered perception of pain. With consistent use, the body might become dependent on opioids, making it difficult to stop taking them. Without the drug, the patient experiences intense withdrawal symptoms such as violent vomiting and high fevers.
To find relief, many patients who've been on painkillers and then quit using them return to using them, creating a vicious addiction cycle. Unfortunately, many cannot break this cycle. According to the Centers for Disease Control and Prevention (CDC), nearly 40 people each day die from an overdose or misuse of painkillers.
Such staggering statistics make it easy to demand that doctors discontinue prescribing opioids. However, research shows that many people abuse their own prescriptions, buy painkillers off the streets or share a friend's medications.
Fortunately, the federal government recognizes the painkiller addiction epidemic and is making strides in fighting it. Recently, the CDC released recommendations for painkillers, suggesting that primary care physicians should try other therapies before prescribing opioids. If necessary, the doctor should prescribe a low dose for a minimum number of days. In addition, the U.S. Food and Drug Administration (FDA) is requiring all pain medication labels to have warnings and precautions.
Moreover, in early July, the U.S. Senate passed a bill to expand opioid addiction treatment medications and therapeutic outlets, rather than strictly resort to incarcerating addicts. And scientists are developing new ways to combat the epidemic, as the FDA recently approved an implantable medication to ease withdrawal symptoms.
Although governmental agencies are taking the necessary steps to fight the epidemic, using drugs, seeking treatment and deciding to quit forever are all personal choices, regardless of how many measures are in place. Thus, it's ultimately up to the individual whether or not opioids wreak personal havoc.