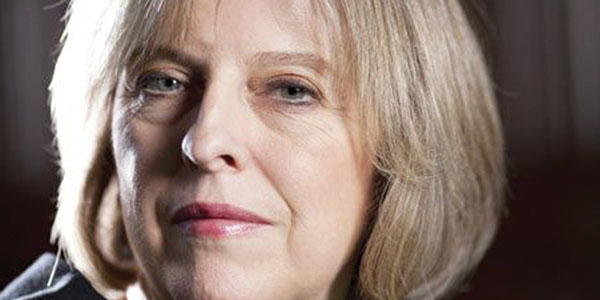 Gran Bretaña tiene una nueva primera ministra.
Después de una reunión a mediados de julio con la reina Isabel II en el Palacio Buckingham, Theresa May fue nombrada como primera ministra, convirtiéndose en la segunda primera ministra de Gran Bretaña. May también es la nueva lideresa del Partido Conservador.
De acuerdo con British Broadcasting Corp., May hizo historia convirtiéndose en la segunda ministra del interior que por más tiempo ha servido en Gran Bretaña en los últimos 100 años.
May sustituye a David Cameron, quien recientemente renunció en medio de la controversia sobre el voto de Gran Bretaña para abandonar la Unión Europea. El día de su nombramiento, May dio un discurso, diciendo que continuaría con el legado de Cameron.
"David Cameron ha dirigido un gobierno de una sola nación -y en ese mismo espíritu yo también planeo liderar", May fue citada por CNN.
En el gabinete de May está Phillip Hammond  como canciller, Michael Fallon como secretario de defensa y Amber Ruud como ministro del interior del Reino Unido.
Entre las responsabilidades de May como primera ministra está proveer estabilidad política y económica a Gran Bretaña y establecer buenas relaciones con otros gobiernos. En esa meta, May recientemente se reunió con la canciller alemana Angela Merkel para hablar sobre las negociaciones entre Gran Bretaña y Alemania.
"Quiero trabajar con la canciller Merkel y mis colegas en la Unión Europea en un espíritu constructivo para hacer esto una salida sensible y organizada", se citó a May.
Hasta el momento de prensa, May no se había reunido con el presidente de Estados Unidos, Barack Obama, pero tenía planeado reunirse con él.
---
May becomes Britain's new prime minister
By Chara
Great Britain has a new prime minister.
Following a meeting in mid-July with Queen Elizabeth II at Buckingham Palace, Theresa May was appointed prime minister, making her Britain's second-ever female prime minister. May also is the new Conservative Party leader.
According to the British Broadcasting Corp., May made history by becoming Britain's second longest serving home secretary in the past 100 years.
May succeeds David Cameron, who recently resigned amid the controversy over Britain's vote to leave the European Union. The day of her appointment, May gave a speech, saying she would continue Cameron's legacy.
"David Cameron has led a one-nation government – and it is in that spirit that I also plan to lead," May was quoted by CNN as saying.
May's cabinet includes Phillip Hammond as chancellor, Michael Fallon as defense secretary and Amber Rudd as home secretary of the United Kingdom.
May's duties as prime minister include providing political and economic stability to Great Britain, and establishing good relationships with other governments. Toward that end, May recently met with German Chancellor Angela Merkel to discuss negotiations between Britain and Germany.
"I want to work with Chancellor Merkel and my colleagues around the European … (Union) in a constructive spirit to make this a sensible and orderly departure," May was quoted as saying.
At press time, May hadn't met with U.S. President Barack Obama, but was planning to schedule a meeting with him.