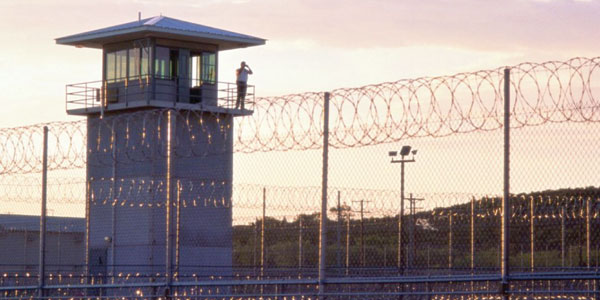 Recientemente, el Departamento de Justicia de EE.UU. anunció que suspenderá el uso de cárceles privadas, que se espera cerrará en los próximos años.
El 18 de agosto, el Fiscal General Adjunto Sally Yates indicó en una nota de por qué el uso de cárceles privadas se reduciría.
"(Las prisiones privadas) simplemente no proporcionan el mismo nivel de servicios correccionales, programas y recursos", indicó Yates. "Ellos no ahorran notablemente los costos; y como se señaló en un informe reciente de la Oficina del Inspector General (del Departamento de Justicia), no mantienen el mismo nivel de seguridad y protección ".
El Departamento de Justicia contrata 13 cárceles privadas que detiene inmigrantes que ya están condenados. En la nota, Yates mencionó que los contratos no serían renovados cuando llegue el momento de la renovación.
Durante el próximo año, la población carcelaria federal se reducirá en más de un 50 por ciento, según Yates.
A pesar de que la decisión ha recibido elogios de los políticos como Bernie Sanders y Hillary Clinton – y el elogio de las organizaciones de derechos civiles como la Unión Americana de Libertades Civiles – algunos activistas creen que la lucha aún no ha terminado. Uno de sus temas de preocupación es que la política no afectará a las cárceles privadas contratadas por el Servicio de Inmigración y Ciudadanía de Estados Unidos, que al parecer detiene a más de 400.000 inmigrantes indocumentados cada año – en su mayoría mujeres y niños que han huido de la violencia de sus países de origen . Los activistas esperan, sin embargo, que la decisión del Departamento de Justicia motivará a otras agencias gubernamentales a hacer lo mismo.
---
Department Of Justice to end use of private prisons
By Melissa Arroyo
Recently, the U.S. Department of Justice announced it would discontinue the use of private prisons, which are expected to shut down over the next few years.
On Aug. 18, Deputy Attorney General Sally Yates outlined in a memo why the use of private prisons would be reduced.
"(Private prisons) simply do not provide the same level of correctional services, programs and resources," Yates stated. "They do not save substantially on costs; and as noted in a recent report by the (Justice) Department's Office of Inspector General, they do not maintain the same level of safety and security."
The Department of Justice contracts 13 private prisons that detain immigrants who are already sentenced. In the memo, Yates mentioned that the contracts wouldn't be renewed when the renewal time comes up.
Over the next year, the federal inmate population will decrease by more than 50 percent, according to Yates.
Although the decision has received praise from politicians such as Bernie Sanders and Hillary Clinton – and the praise of civil rights organizations such as the American Civil Liberties Union – some activists believe the fight is far from over. One of their issues of concern is that the policy won't affect private prisons contracted by the U.S. Citizenship and Immigration Services, which reportedly detains more than 400,000 undocumented immigrants every year – mostly women and children who've fled the violence of their home countries. Activists hope, however, that the Department of Justice's decision will motivate other government agencies to follow suit.