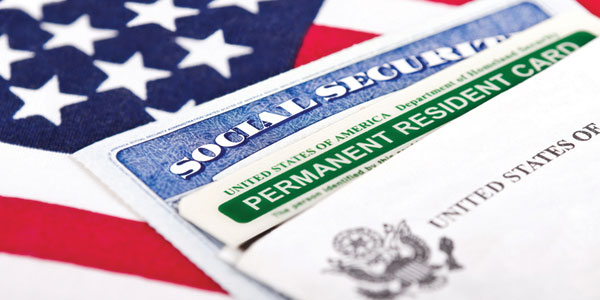 ¡Hola amigos! ¡Tenemos buenas noticias sobre las visas U!
En primer lugar, después de muchos meses de ninguna decisión sobre las visas U, estamos empezando a ver nuevas aprobaciones. En segundo lugar, el USCIS anunció que van a crear un sistema para que las personas que cumplan con las condiciones necesarias para la aprobación de visas U puedan entrar a los Estados Unidos, mientras esperan la disponibilidad de una visa de este tipo.
La visa U es para las víctimas de crímenes violentos que hayan colaborado en la investigación de ese crimen. Para calificar para una visa U, usted o su hijo menor de edad deben haber sido víctimas de un crimen violento de gravedad. El primer paso es obtener una certificación de la policía o el fiscal. Después, se puede aplicar a USCIS para obtener la visa. Debido a que muchas personas aplican, USCIS aprueba condicionalmente los casos y le otorga a la persona un permiso de "Acción Diferida" para permanecer dentro de los EE.UU. hasta que sea su turno para obtener una visa. Puede tomar hasta dos años para obtener una aprobación. Las personas que están  fuera de los EE.UU. no pueden estar con sus familias hasta que exista una visa disponible para ellas.
USCIS ha trasladado muchos de estos casos a un nuevo centro de servicios para acelerar las decisiones. Hemos comenzado a recibir nuevas aprobaciones para personas que aplicaron en mayo del 2014. Después de mucha presión por parte de la comunidad, USCIS anunció que crearán un proceso para las personas, que se encuentran en espera de la aprobación de un visa U para poder entrar a los Estados Unidos. Tendremos más información acerca de eso en algunos meses.
¿Tiene preguntas acerca de la visa U o de sus novedades? Síganos en Facebook en www.facebook.com/jpiedralaw o llame al 816-895-6363 para agendar una cita por sólo $25.00.
_____________________________________________________________________________________________________________________
Good News about U visas!
by Jessica Piedra
Hello friends!  I have some good news about U visas!  First, after many months of no decisions on U visas, we are starting to see new conditional approvals.  Second, the USCIS announced that they are going to create a system so people with conditional approvals of U visas can come into the United States while they are waiting for a U visa to become available.  
    The U visa is for victims of violent crimes who have helped with the investigation of that crime. To qualify for a U visa, you or your minor child must be a victim of a serious violent crime.  The first step is to obtain a certification from the police or prosecutor.  Then, you can apply to the USCIS for the visa.  As many people apply, the USCIS conditionally approves the cases and gives the person inside the US "Deferred Action" until it is their turn to get a visa.  It has been taking over two years to get a conditional decision.  People outside the US have not been able to come be with their families until a visa is available to them.
    The USCIS has moved many of these cases to a new service center to speed up the decisions.  We have started receiving new conditional approvals for people who applied in May of 2014.  Also, after much pressure from the community, the USCIS announced that they create a process for people with U visa conditional approvals to be able to enter the United States.  We will have more information about that in a few months.  
    Do you have questions about the U visa or the new updates?  Follow us on Facebook at www.facebook.com/jpiedralaw or call us at 816-895-6363 to make an appointment for only $25.00.