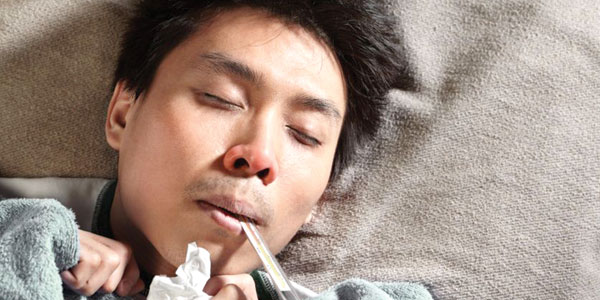 Aunque se recomienda para cualquier persona mayor de 6 meses recibir una vacuna contra la gripe a finales de octubre de cada año, el estado socioeconómico de un individuo podría predecir mejor si él o ella va a ser más propensos a recibir tratamiento o terminan hospitalizados, como se sugiere en un informe reciente.
Cada año, la gripe causa epidemias anuales en los Estados Unidos. Se estima que entre 114,000 y 624,000 hospitalizaciones relacionadas con la gripe y un estimado de 4,900-27,000 muertes relacionadas con la gripe ocurren cada año.
Un análisis adicional de los números en unos Centros para el Control y Prevención de Enfermedades (CDC por sus siglas en Inglés) reveló algo más: Las personas que viven bajo el nivel de pobreza tienden a ser dos veces más propensos a ser hospitalizados por la gripe, en vez de las personas que viven en zonas más ricas.
Un primer análisis de pequeñas muestras de los datos sugiere la discrepancia. En una investigación de seguimiento, 14 estados colaboraron mediante la recopilación de datos más (alrededor de 27 millones de personas) y se confirmó la hipótesis del CDC.
El CDC utilizó los datos para provocar una iniciativa para colocar mayor énfasis en ayudar a las zonas de bajos ingresos y asegurar que las comunidades recibirían el tratamiento adecuado. El informe alienta a clínicas para extender su alcance a las comunidades, que son predominantemente afroamericanos y latinos, para prevenir la gripe y las consecuencias graves relacionados con la enfermedad, como la hospitalización y la muerte.
____________________________________________________________________________________________________________
Low-income communities at higher risk of influenza, report finds
By Melissa Arroyo
Although it's recommended for anyone older than 6 months to receive a flu shot by the end of October every year, an individual's socioeconomic status might better predict whether he or she will be more likely to get treated or end up hospitalized, as suggested in a recent report.
Every year, influenza causes annual epidemics in the United States. It's estimated that between 114,000 and 624,000 flu-related hospitalizations and an estimated 4,900-27,000 flu-related deaths happen every year.
Additional analysis of the numbers in a Centers for Disease Control and Prevention (CDC) report revealed something else: Individuals living under the poverty level tend to be twice as likely as those living in more affluent areas to be hospitalized by influenza.
An initial analysis of small samples of data suggested the discrepancy. In a follow-up investigation, 14 states collaborated by collecting more data (about 27 million people) and confirmed the CDC's hypothesis.
The CDC used the data to spark an initiative to place higher focus on helping low-income areas and ensuring that those communities would receive proper treatment. The report encouraged clinics to spread their outreach to those communities, which are predominantly African-American and Latino, to prevent the flu and any severe outcomes related to the disease, such as hospitalization and death.