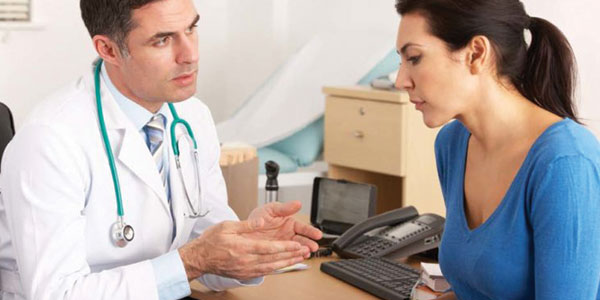 A través de la reciente recopilación de datos, el Centro Mattie Rhodes descubrió algunos problemas en el sector de salud que necesitan ser atendidos.
Se descubrió que muchas familias del área de Kansas City visitan las salas de emergencia en situaciones médicas que no representan una emergencia. También se observó que muchas familias sufren dificultades  para asistir al médico durante las horas típicas de oficina y que otras no cuentan con seguro de salud.
Para atender estas situaciones, Mattie Rhodes se asoció con el Hospital St. Luke y abrió en agosto la Clínica, un centro de salud bilingüe. Ofreciendo sus servicios los jueves de 6 a 9 p.m., la clínica se ubica en el 148 N de la Avenida Topping en Kansas City, MO.
"Nuestro objetivo es proporcionar acceso a servicios de salud de calidad para los miembros de la comunidad, proporcionando un horario abierto para la atención de casos sin mucha gravedad" indicó Patricia Morales, trabajadora social de salud en el centro.
Se les pide a las familias que traigan $30 y una identificación. A cambio, los clientes son atendidos por un asistente médico bilingüe, profesional de enfermería y un auxiliar médico, bajo la  supervisión de Timothy Little, M. D., mencionó Morales. Estos profesionales atenderán enfermedades leves, lesiones menores y realizan exámenes de salud.
Establecida en 1894, Mattie Rhodes es una organización sin fines de lucro con la misión de "enriquecer la vida de los individuos, familias y comunidades en un ambiente de respeto y multiculturalidad", de acuerdo con su sitio web. La visión de Mattie Rhodes 'es crear "una comunidad vibrante donde los individuos y las familias estén saludables, seguros y cuenten con los recursos para desarrollarse."
Mattie Rhodes ofrece diversos servicios de salud, incluyendo tratamientos por el abuso de sustancias,  asistencia a víctimas de violencia doméstica y servicios de apoyo a los jóvenes con discapacidad. De acuerdo a sus cálculos, brindan atención a 10.000 personas cada año.
Mattie Rhodes continúa satisfaciendo las necesidades de la comunidad a través de sus programas y apoyo. Para obtener más información, visita www.mattierhodes.org.
_____________________________________________________________________________________________________________
New bilingual healthcare center serving area residents
By Carey Juez-Perez
Through recent data collection, the Mattie Rhodes Center discovered some healthcare issues it needed to help address.
It discovered that many Kansas City area families visit emergency rooms for non-emergency medical needs. It also learned that many nearby families struggle to see a doctor during typical office hours, while many families lack health insurance.
To address those issues, Mattie Rhodes partnered with St. Luke's Hospital and opened La Clinica, a bilingual healthcare center, in August. Open Thursdays from 6 to 9 p.m., the clinic is located at 148 N. Topping Ave. in Kansas City, MO.
"Our ultimate goal is to provide quality and affordable healthcare access to community members by providing an afterhours, non-acute care clinic," said Patricia Morales, a community health worker at the center.
Families are asked to bring $30 and identification. In exchange, clients are seen by a bilingual physician's assistant, nurse practitioner and a medical assistant who are supervised by Timothy Little, M.D., Morales said. These professionals treat a wide range of minor illnesses, minor injuries, and perform health screenings.
Established in 1894, Mattie Rhodes is a non-profit organization with a mission to "enrich the lives of individuals, families and communities in a respectful, multicultural environment," according to its website. The website also states that Mattie Rhodes' vision is to create "a vibrant community where individuals and families are healthy, safe and have the resources to thrive."
Mattie Rhodes provides various healthcare services, including treatment for substance abuse, assistance to domestic violence victims and support services for disabled youth. According to its own calculations, it serves 10,000 clients each year.
Mattie Rhodes continues to address the community needs through their programming and support. For more information, visit www.mattierhodes.org.