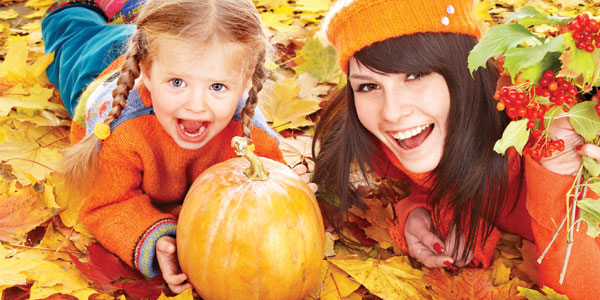 Commentary by Carey Juez-Perez
Fall is officially here.
Make the most of the season by enjoying one of the many family fall activities the Kansas City area offers. Here are a few ideas:
*Pumpkin patches: Visit one of the area's many pumpkin patches. Many offer additional activities, such as hayrides, petting zoos and playgrounds. For a list of patches near you, visit www.kckidsfun.com.
*Boo at the Zoo: On Oct. 29 and 30, visit the Kansas City Zoo for an interactive Halloween-themed experience. Children can trick-or-treat and enjoy various types of entertainment while seeing all the zoo animals.
*Worlds of Fun: During the Halloween season, Worlds of Fun offers The Great Pumpkin Fest for younger children. Kids can trick-or-treat, play in a hay maze, participate in a costume contest and make fall-themed crafts. For older children and adults, wander through the scary haunted houses.
*Corn mazes: This simple attraction provides hours of fun as you navigate through a giant corn maze. Check out the corn maze in Liberty, Mo.; or Shuck's Maze in Pleasant Hill, Mo. And if you're visiting at night, don't forget your flashlight!
*Fun at home: Have a fall fun weekend at your house. Decorate pumpkins, jump in the leaves in your yard, make pumpkin-shaped cookies or roast marshmallows over a fire pit.
For more information on local activities, visit www.kckidsfun.com or www.visitkc.com.
---
Kansas City ofrece muchas actividades familiares para el otoño
El otoño llegó a nuestras vidas una vez más.
Disfruta del otoño con tu familia a lo máximo. Kansas City ofrece muchas actividades para que lo disfrutes con  Aquí hay algunas ideas:
* Granjas de calabazas: Visita una de las muchas granjas de la calabaza en la zona. Muchas ofrecen actividades adicionales, tales como paseos en carruajes, zoológicos y parques infantiles. Visite www.kckidsfun.com para encontrar una lista con todas las granjas de la zona.
* Boo en el Zoológico: Los días 29 y 30 de octubre visite el zoológico de Kansas City para una experiencia interactiva de Halloween. Los niños pueden participar en el "trick-or-trreat" y disfrutar de diferentes tipos de entretenimiento.
* Worlds of Fun: Durante la temporada de Halloween, Worlds of Fun ofrece un festival para los niños más pequeños. Los niños pueden participar del "trick-or-treat", jugar en un laberinto, participar en un concurso de disfraces y hacer manualidades. Para los niños mayores y adultos también hay actividades. Como por ejemplo pasear por las casas encantadas.
* Laberintos: Esta simple atracción ofrece horas de diversión a medida que navega a través de un laberinto de maíz gigante. Es una experiencia única y muy divertida. Si visitas en la noche, no te olvides de tu linterna!
* Diversión en casa: Hay muchas actividades que uno puede disfrutar en la comodidad de nuestro hogar. Decorar calabazas, saltar en las hojas en su jardín, hacer galletas en forma de calabaza o asar malvaviscos sobre un pozo de fuego son algunas de las muchas actividades especiales para la temporada.
Para obtener más información sobre las actividades locales, visite www.kckidsfun.com o www.visitkc.com.