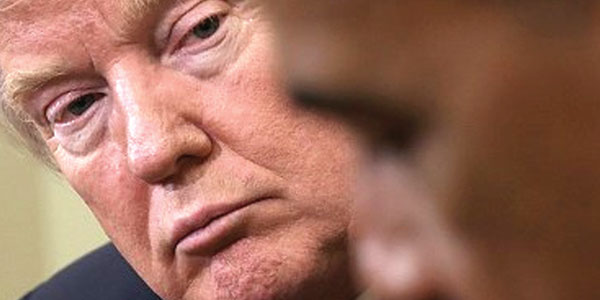 La victoria de Donald Trump en las elecciones presidenciales del 8 de noviembre está causando preocupación en América Latina.
Los mexicanos están expresando su preocupación por las consecuencias que el nuevo gobierno de Trump podría traer a los mexicanos en Estados Unidos y en México. El diario mexicano El Universal, por ejemplo, indicó que México durante algún tiempo ha estado bajo los ataques verbales de Trump. Además, los mexicanos han expresado su preocupación por los efectos que Trump tendrá en su economía y lo que hará al Tratado de Libre Comercio de América del Norte (TLCAN).
México no fue el único país latinoamericano que expresó su preocupación. La prensa en Colombia, Chile, Argentina y Brasil también reaccionó con preocupación acerca de cómo la presidencia de Trump podría afectar a sus respectivos países.
En Colombia, el periódico Semana afirmó que la victoria de Trump significa una revolución en la historia de los Estados Unidos. El periódico también sugirió que es importante que el gobierno de Trump tenga en cuenta como se sienten las personas en Latinoamérica y en Estados Unidos.
En Argentina, el diario La Nación afirmó que Estados Unidos se encuentra dividido. Como prueba, discutió la tensión entre los partidarios de Trump y los de su mayor rival en las elecciones, la candidata demócrata Hillary Clinton.
En noticias relacionadas, Trump recientemente realizó una entrevista con Lesley Stahl para el programa de televisión "60 Minutes", declarando que deportaría a inmigrantes indocumentados "que sean criminales y cuenten con antecedentes penales". Estimó que ese total era de más de 2 millones de personas. Trump también pidió a sus partidarios que detuvieran la discriminación racial y hacia las minorías.
---
Latin America reacts to Trump's victory
By Chara
Donald Trump's victory in the Nov. 8 U.S. presidential election is causing concern in Latin America.
Mexicans are expressing concern about the consequences Trump's new government might bring to Mexicans in the United States and in Mexico. The Mexican newspaper El Universal, for example, stated that Mexico has been under Trump's verbal attacks for some time. In addition, Mexicans have expressed concern about the effects Trump will have on their economy and what he'll do to the North American Free Trade Agreement (NAFTA).
Mexico wasn't the only Latin American country that expressed concern. The press in Colombia, Chile, Argentina and Brazil also reacted with concern about how Trump's presidency might affect their respective countries.
In Colombia, the Semana newspaper stated that Trump's victory means a revolution in U.S. history. The newspaper also suggested that it's important for the Trump administration to be aware of how people in Latin America and the United States are feeling.
In Argentina, the newspaper La Nacion stated that the United States was divided. As proof, it discussed the tension between Trump's supporters and those of his biggest rival in the election, Democratic candidate Hillary Clinton.
In related news, Trump recently gave an interview with Lesley Stahl for the TV program "60 Minutes," stating he would deport undocumented immigrants "that are criminal and have criminal records." He estimated that total to be more than 2 million people. Trump also asked his supporters to stop any racial or minority discrimination.