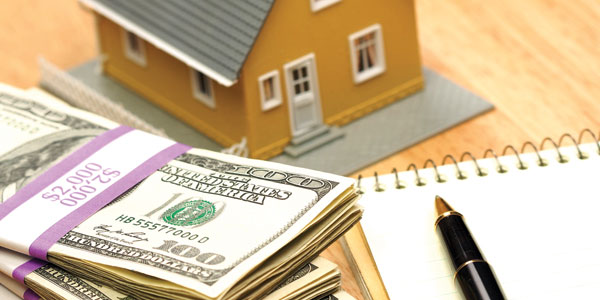 La compra de una casa es una decisión importante. Y el pago inicial es uno de los factores esenciales a considerar.
Para muchas personas que desean ser propietarios, el tener que hacer un pago inicial les impide comprar una casa. Aunque ahorrar el dinero para un pago inicial puede parecer intimidante, es un objetivo que se puede alcanzar. Al ahorrar dinero para el enganche, siga los siguientes consejos:
* Al ahorrar dinero establezca una meta realista: Determine cuánto dinero puede ahorrar en un mes. La mejor manera de hacerlo es mediante la creación de un presupuesto mensual donde tome en cuenta todos sus gastos. Compruebe cuánto dinero le queda cada mes y vea si es posible ponerlo en una cuenta de ahorros. Si no tiene una cuenta de ahorros, entonces…
* Abra una cuenta de ahorros: Una vez que haya establecido cuánto puede ahorrar cada mes, entonces es hora de ir al banco y ver qué opciones de cuenta están disponibles. Escoja el que mejor se adapte a sus necesidades.
* Mantenga un ojo en su puntaje crediticio: Si usted tiene una buena puntuación crediticia, muchos prestamistas le permitirán que el pago inicial sea menor. Para tener una buena puntuación, asegúrese de pagar sus cuentas a tiempo y que su deuda sea manejable y de esta manera poder hacerse cargo de sus gastos mensuales.
* Consulte los programas de asistencia: Si es un comprador de vivienda primerizo, compruebe si hay programas de asistencia del gobierno. Por ejemplo, Kansas Housing Authority y Missouri Development Commission tienen programas de apoyo. La información sobre sus respectivos programas está disponible en línea. Los habitantes de Kansas deben visitar www.kckha.org y los de Missouri www.mhdc.com.
* Obtenga una idea clara de cuánto tendrá que pagar: Muchas instituciones financieras aconsejan a los compradores de vivienda el dar un pago inicial de entre 5 y 20 por ciento. Y también es importante que considere los costos relacionados, incluyendo los costos de cierre.
______________________________________________________________________________________________________________
How to save money for a down payment on a house
Commentary by Chara
Buying a house is an important decision. And one of the most important factors to consider when buying a house is the down payment.
For many aspiring homeowners, having to make a down payment prevents them from buying a house. Although saving the money for a down payment might seem intimidating, it's an achievable goal. To save money for a down payment, try the following tips:
*Set a realistic goal for saving money: Determine how much money you can save a month. The best way to do so is by creating a monthly budget where you input all your expenses. Check how much money you have left every month and see if it's possible to put it in a savings account. If you don't have a savings account, then…
*Open a savings account: Once you've established how much you can save every month, then it's time to go to the bank and see what account options are available. Pick the one that best suits your needs.
*Keep an eye on your credit score: If you have a good credit score, many lenders will let you make a small down payment, rather than a large one. To develop a strong credit score, make sure you pay your bills on time and that your debt is manageable, so you can take care of your monthly expenses.
*Check out assistance programs: If you're a first-time homebuyer, check for government assistance programs. For example, the Kansas Housing Authority and the Missouri Development Commission have programs. Information on their respective programs is available online. Kansans should visit www.kckha.org. Missourians should visit www.mhdc.com.
*Get a clear idea of how much you'll have to pay: Many financial institutions advise homebuyers to put down between 5 and 20 percent. And consider related costs, including closing costs.