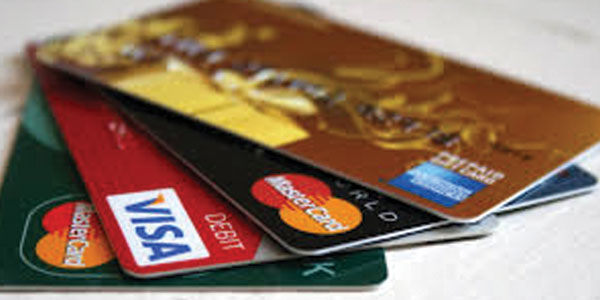 De acuerdo con una encuesta telefónica nacional realizada por CreditCards.com a titulares de tarjetas de crédito para adultos estadounidenses encargadas, el 56 por ciento de los consumidores tiene al menos una tarjeta de crédito importante. Sin embargo, más de un tercio de los encuestados dijo que no han cambiado su tarjeta de crédito primaria en al menos una década.
La desconfianza de los estadounidenses a hacer ese cambio, sin duda, es porque elegir la tarjeta apropiada para una tarjeta primaria puede ser difícil. Al elegir una tarjeta primaria, es mejor considerar estas palabras de Stacy Cowley, una periodista de finanzas de New York Times: "La mejor manera de determinar una buena tarjeta de crédito es considerando los beneficios que cada una tiene para ofrecer".
Un beneficio a considerar es el dinero en efectivo. Citibank, por ejemplo, ofrece un programa Double Cash que da un 1 por ciento de anticipación al momento de la compra y un 1 por ciento en el momento del pago. American Express, Chase y Discover ofrecen altas tasas de reembolso, pero se limitan a categorías de gastos específicos, como gas o comestibles.
Otro beneficio para considerar es la categoría de recompensas. Esta categoría se centra en puntos o millas que son intercambiables con vuelos o estancias en hoteles. Los consumidores tienden a preferir programas de recompensas que son flexibles y se pueden utilizar con varias aerolíneas y hoteles. Chase's Sapphire Reserve es una opción popular para este beneficio debido a su reembolso de $ 300 en compras de viajes. Sus principales competidores son los programas de beneficios American Express Platinum y Citi Prestige.
Finalmente, está el beneficio de bajo interés. El líder en esta categoría es Citi Simplicity, que ofrece financiamiento de cero por ciento durante 21 meses para transferencias de compras y saldos. Otra opción es la tarjeta Chase Slate, con su tasa de cero por ciento durante 15 meses y sin cargo de transferencia de saldo durante los primeros 60 días.
Una vez más, la elección de una tarjeta de crédito principal no es fácil. Pero vale la pena aprovechar al máximo los beneficios que su tarjeta puede proporcionarle.
___________________________________________________________________________________________________________
How to choose a primary credit card
Commentary by Paula Alzate
According to a national telephone survey of U.S. adult credit card holders commissioned by CreditCards.com, 56 percent of consumers hold at least one major credit card. However, more than a third of those surveyed said they haven't changed their primary credit card in a decade.
Americans' reluctance to make that change, no doubt, is because choosing the appropriate card for a primary card can be difficult. When choosing a primary card, it's best to consider these words from Stacy Cowley, a New York Times consumer finance journalist: "The best way to determine a good credit card is by considering the benefits that each one has to offer."
One benefit to consider is cash back. Citibank, for example, offers a Double Cash program that gives 1 percent up front at the moment of purchase and 1 percent at the moment of payment. American Express, Chase and Discover offer high cash-back rates, but those are limited to specific spending categories, such as gas or groceries.
Another benefit to consider is the rewards category. This category focuses on points or miles that are exchangeable for flights or stays in hotels. Consumers tend to prefer rewards programs that are flexible and can be used with various airlines and hotels. Chase's Sapphire Reserve is a popular choice for this benefit because of its $300 rebate on travel purchases. Its main competitors are the American Express Platinum and Citi Prestige benefit programs.
Finally, there's the low-interest benefit. The leader in this category is Citi Simplicity, which offers zero-percent financing for 21 months for purchase and balance transfers. Another option is the Chase Slate card, with its zero-percent rate for 15 months and no balance transfer fee for the first 60 days.
Again, choosing a primary credit card isn't easy. But it's worth it to get the most out the benefits your card can provide you.