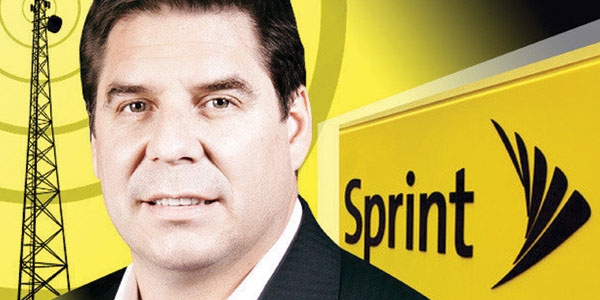 Sprint se convierte en noticias nacionales.
De acuerdo a un comunicado de prensa, el 28 de diciembre, la compañía de telecomunicaciones de Overland Park, Kansas, anunció que regresaría 5,000 puestos de trabajo a "América". El presidente electo, Donald Trump, anunció el plan de Sprint en lo que algunos vieron como un intento de tomar el crédito por el movimiento empresarial de la empresa en recuperación.
"Así que tuvimos una muy buena noticia", indicó Trump a la prensa en Florida el 28 de diciembre en un video publicado en el sitio web del New York Times. "Me llamaron los directivos de Sprint, pues van a tomar 5,000 puestos de trabajo de otros países y traerlos a Estados Unidos".
De acuerdo con el Washington Post, el 21 por ciento de la mano de obra nacional de Sprint se ha reducido desde el 2013 – y el anuncio de los empleos sólo compensará "parcialmente" esa pérdida.
Pero el 29 de diciembre, el CEO de Sprint, Marcelo Claure, twitteó: "Los 5,000 puestos son NUEVOS empleos que @Sprint está creando o regresando a Estados Unidos. Buenas noticias para el país".
En un comunicado de prensa, Sprint indicó que planea tener los nuevos empleos listos a finales del 2017, algunos de los cuales serán en atención al cliente y ventas. La compañía también mencionó que se debe realizar el análisis y la discusión de los empleos antes de escoger su ubicación.
"Estamos muy contentos de trabajar con el presidente electo Trump y su gobierno para hacer nuestra parte, impulsando el crecimiento económico y creando empleos en Estados Unidos", comentó Claure en el comunicado de prensa. "Creemos que es fundamental que los negocios y el gobierno se asocien para crear más oportunidades de empleo en Estados Unidos y garantizar la prosperidad para todos los estadounidenses".
En la edición del 2 de enero, el NY Times advirtió a los lectores que lo que realmente está en juego es una posible fusión entre Sprint y T-Mobile.
"Este es el capitalismo amiguista, con posibles consecuencias devastadoras", indicó la edición.
______________________________________________________________________________________________
Sprint, Trump announce 5,000 domestic jobs
By Nicholas Peterson
Sprint is making national news.
On Dec. 28, the Overland Park, Kan.-based telecommunications company announced it would bring back 5,000 jobs to "America," according to a news release. President-elect Donald Trump also announced the Sprint plan in what some saw as an attempt to take credit for the recovering company's business move.
"So, we just had some very good news," Trump told the press in Florida on Dec. 28 in a video posted on the New York Times website. "I was just called by the head people at Sprint, and they're going to be bringing 5,000 jobs back to the United States and taking them from other countries."
According to the Washington Post, 21 percent of Sprint's domestic labor force has been cut since 2013 – and the job announcement will only "partially" compensate for that loss.
But on Dec. 29, Sprint CEO Marcelo Claure tweeted: "The 5,000 jobs are NEW jobs that @Sprint is creating or bringing back to the U.S. Great news for the country."
In a news release, Sprint said it plans to have the new jobs, some of which will be in customer care and sales, in place by the end of 2017. The company also said further analysis and discussion have yet to occur before the location for the jobs are known.
"We are excited to work with President-elect Trump and his administration to do our part to drive economic growth and create jobs in the U.S.," Claure commented in the news release. "We believe it is critical for business and government to partner together to create more job opportunities in the U.S. and ensure prosperity for all Americans."
     In a January 2 Editorial, the NY Times cautioned readers that what may really be at play is a potential merger between Sprint and T-Mobile.
    "This is crony capitalism, with potentially devastating consequences," the Editorial said.