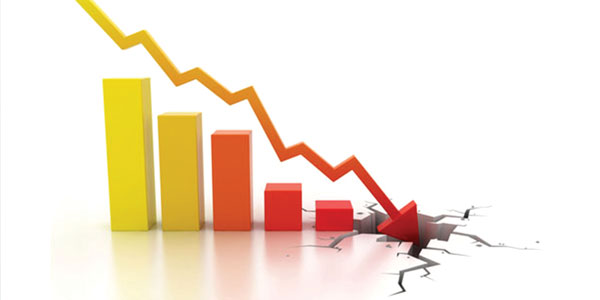 Desde que asumió al cargo el 20 de enero, el presidente Trump ha mantenido una agenda muy ocupada, emitiendo una orden ejecutiva tras otra, cada una más polémica que la anterior.
En su primer día, Trump hizo "asegurar" a los Estados Unidos de México una prioridad mediante la firma de dos órdenes ejecutivas. Una declarando que Estados Unidos construiría un muro entre los Estados Unidos y México. Y la otra ordenando la contratación de 10.000 oficiales de inmigración adicionales y la revocación de las subvenciones federales de las ciudades que se niegan a deportar a los inmigrantes indocumentados, más conocido como "ciudades santuario".
En su segundo día en el cargo, el presidente Trump firmó dos órdenes ejecutivas para avanzar en la construcción de dos tuberías polémicas: Keystone XL y Dakota Access. El ex presidente Obama puso fin a ambos oleoductos polémicos durante su administración, defendiendo así los derechos de los nativos americanos que podrían haber sido afectados negativamente. Lamentablemente, el mismo día en que Trump emitió ambas órdenes, un gasoducto en Canadá filtró 52,834 galones de petróleo en una comunidad aborigen.
Y el presidente Trump no ha dejado de firmar órdenes ejecutivas. Todas han sido polémicas. Y muchas han sido cuestionadas sobre si son constitucionales o no.
La administración Trump quiere imponer un impuesto del 20 por ciento sobre todos los bienes importados de México para financiar el muro. La matemática funciona. Se espera que el muro cueste entre $12 y $15 mil millones de dólares, y en 2015 Estados Unidos importó $303 mil millones de dólares de México. Un impuesto del 20 por ciento sobre esa cantidad recaudaría alrededor de $ 60 mil millones – más que suficiente para construirlo.
Sin embargo, la verdadera cuestión aquí es que el presidente Trump y sus asesores creen que, al imponer este impuesto, están haciendo que México pague por el muro. Como diría el presidente Trump, ¡ERRADO! ¡No es verdad!
Trump y los de su administración no comprenden los conceptos más básicos del comercio. Para decirlo simplemente con la esperanza de que la administración Trump aprenda algo, cuando un país impone un arancel a otro, la gente que compra esos bienes paga por esos aranceles.
Para decirlo más sencillamente, señor Trump, el pueblo estadounidense pagará por cualquier arancel que usted imponga en el comercio. Así que si su muro va a ser financiado por los aranceles, será financiado por el pueblo estadounidense.
________________________________________________________________________________________________
Mr. President, do you understand?
Commentary by Dermidio Juez-Perez
Since taking office on Jan. 20, President Trump has been busy, issuing one executive order after another – each one more controversial than the previous one.
On his first day, Trump made "securing" the United States from Mexico a priority by signing two executive orders. One declared that America would build a wall between the United States and Mexico. The other ordered the hiring of 10,000 more immigration officers and revoking federal grants from cities that refuse to deport undocumented immigrants, better known as "sanctuary cities."
On his second day in office, President Trump signed two executive orders to advance the construction of two controversial pipelines: Keystone XL and Dakota Access. Former President Obama put a stop to both controversial pipelines during his administration, thus defending the rights of Native Americans that could've been negatively impacted. Sadly, on the same day Trump issued both orders, a pipeline in Canada leaked 52,834 gallons of oil in an aboriginal community.
And President Trump hasn't stopped signing executive orders. All of them have been controversial. Many of them have raised questions over whether they're constitutional or not.
Back to the infamous proposed border wall. The Trump administration wants to impose a 20 percent tax on all goods imported from Mexico to finance it. The math works. The wall is expected to cost $12-$15 billion – and in 2015, the United States imported $303 billion from Mexico. A 20 percent tax on that amount would collect about $60 billion – more than enough to build it.
However, the true issue here is that President Trump and his advisers believe that, by imposing this tax, they're making Mexico pay for the wall. As President Trump would say, WRONG! Not true!
Trump and those in his administration don't understand the most basic concepts of trade. To put it simply in hopes the Trump administration will learn something, when a country imposes a tariff on another, the people purchasing those goods pay for the tariffs.
To put it even more simply, Mr. Trump, the American people will pay for any tariff you impose on trading. So if your wall is to be funded by tariffs, it'll be funded by the American people.