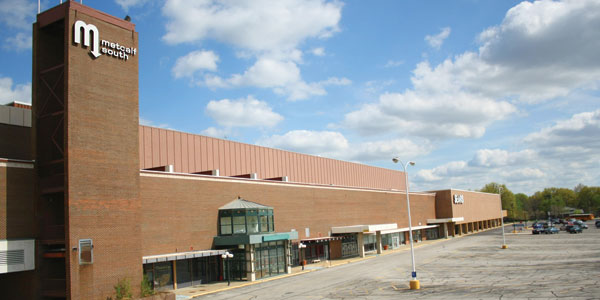 El 21 de abril, LANE4 Property Group, dueños de Metcalf South Mall en Overland Park, Kansas, anunció la demolición del centro comercial que alguna vez fue exitoso.
En un comunicado publicado por Lane4, un nuevo centro de negocios será reconstruido para una tienda de Lowe's, con otras tiendas más pequeñas y restaurantes reemplazando el edificio este otoño.
Los equipos de construcción han comenzado a trabajar demoliendo el interior del edificio. Demolerán el exterior en mayo.
LANE4 trabajó tanto con la Sociedad Histórica de Overland Park como con el Museo del Condado de Johnson para preservar elementos históricos de importancia dentro del centro comercial.
"Sabemos que Metcalf South era, y sigue siendo, una pieza muy importante de la historia de Overland Park", dijo Owen Buckley, presidente de LANE4. "Fue importante para nosotros ayudar a preservar lo que podíamos para la comunidad".
El centro comercial abrió por primera vez en 1967 y fue el primer centro comercial en el área de Kansas City en ese entonces. Durante varias décadas, Metcalf South recibió varios compradores y tiendas ocupadas hasta la década de los 90s, cuando los patrones de compras del área deterioraron el negocio.
A mediados de los años 2000, Metcalf South se había quedado casi vacía, y casi todos los negocios se habían cerrado o reubicado, a excepción de Sears y Macy's. Oficialmente, el centro comercial cerró al público en mayo de 2014, a excepción de Sears – una propiedad privada y la ubicación operada.
El dueño original vendió la propiedad a LANE4, cuyos ejecutivos propusieron varias ideas para la renovación que no resonaron con el gobierno municipal. Los ejecutivos de la compañía están trabajando actualmente con negocios adicionales para planes de renovación.
_____________________________________________________________________________
Demolition of Metcalf South Mall underway
By Melissa Arroyo
On April 21, LANE4 Property Group, owners of Metcalf South Mall in Overland Park, Kan., announced the demolition of the once successful shopping center.
In a statement published by Lane4, a new business center will be reconstructed for a Lowe's retail store, with other smaller stores and restaurants replacing the building this fall.
Construction crews have started work by demolishing the inside of the building. They'll demolish the outside later in May.
LANE4 worked with both the Overland Park Historical Society and the Johnson County Museum to preserve items of historical significance from within the mall.
"We know Metcalf South was, and still is, a very important piece of Overland Park's history," said Owen Buckley, LANE4 president. "It was important to us to help preserve what we could for the community."
The mall first opened in 1967 and was the first enclosed mall in the Kansas City area then. For several decades, Metcalf South received plenty of shoppers and occupied shops until the 1990s, when area shopping patterns deteriorated the business.
By the mid-2000s, Metcalf South had become almost empty – and nearly all businesses had shut down or relocated, except for Sears and Macy's. Officially, the mall closed to the public in May 2014, except for Sears – a privately owned and operated location.
The original owner sold the property to LANE4, whose executives proposed several ideas for renovation that did not resonate with the governing body. Company executives are currently working with additional retailers for renovation plans.