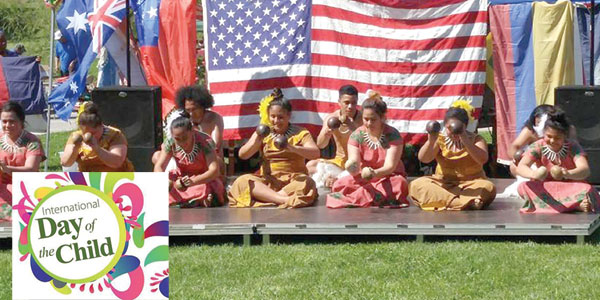 Cuando se trata de celebrar un día especial este año para honrar a los niños, la ciudad de Independence, Mo., está tomando la delantera a comparación de muchas ciudades – e incluso organizaciones y otros países.
Las Naciones Unidas, por ejemplo, han designado el 20 de noviembre como Día Universal del Niño, como lo hace cada año. Independence, sin embargo, es anfitrión de su propio Día Internacional del Niño empezando a las 11 a.m. hasta las 4 p.m. este sábado (6 de mayo) en Hill Park, ubicado en 2201 S. Maywood St.
Ahora, en su tercer año, el evento anual continúa creciendo, con la participación de muchos participantes de diversos orígenes, según Ana Velasquez-Stone, directora de la división de mercadotecnia del evento.
"Comenzó como una celebración de Cinco de Mayo", dijo Velasquez-Stone. "Después, en algún momento, se convirtió en el Día Internacional del Niño. El año pasado tuvimos más de 1,000 personas… (en asistencia). Esperamos duplicar este año. Nuestro evento está llegando al punto en el crecimiento que está superando el espacio que hemos estado utilizando. "
En la celebración de los niños, el evento mostrará diversas culturas a través de la música, la comida, las actuaciones y las actividades de los niños.
"Tenemos mesas informativas, muestras de alimentos, policías y camiones de bomberos, juegos infantiles, por nombrar sólo algunas cosas", dijo Velasquez-Stone.
Para más información visita www.facebook.com/IndependenceDayoftheChild/
---
Independence hosting International Day of the Child event
By Paula Alzate
When it comes to holding a special day this year to honor children, Independence, Mo., is getting a head start on many cities – and even organizations and countries.
The United Nations, for example, has designated Nov. 20 as Universal Children's Day, as it does each year. Independence, however, is hosting its own International Day of the Child from 11 a.m. to 4 p.m. this Saturday (May 6) at Hill Park, located at 2201 S. Maywood St.
Now in its third year, the annual event continues to grow, bringing in many participants from various backgrounds, according to Ana Velasquez-Stone, the event's outreach marketing division director.
"It started out as (a) Cinco de Mayo (celebration)," Velasquez-Stone said. "Then, somewhere along the line, it became the International Day of the Child. Last year, we had over 1,000 … (in attendance). We hope to double that this year. Our event is getting to the point in growth that it is outgrowing the space we have been using."
In celebrating children worldwide, the event will showcase various cultures through music, food, performances and kids' activities.
"We have informational tables, food samples, police and fire trucks, children's games, to name just a few things," Velasquez-Stone said.
For more information, visit www.facebook.com/IndependenceDayoftheChild/.